Donate Shagufta Bibi for her Open Heart Surgery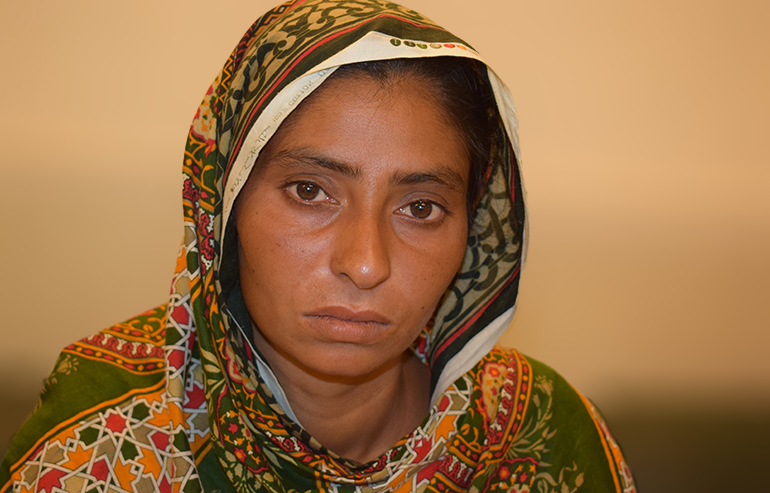 Shagufta Bibi's Story
Without surgery, she can experience severe health complications and even die due to her heart disease. Help her now!
Shagufta is a 30 years old married woman who lives in a village in Okara with her husband and 3 school going kids. Shagufta used to live in man-made huts with her family but recently they moved to a small house with five other families. Her husband works as a hairdresser and he hardly earn any income. His employer pays him in the form of food and other necessary household items with little cash.
Around 2 years ago, Shagufta's health suddenly deteriorated. She started experiencing breathing difficulty and severe pain in arm and chest. Her husband took her to a hospital where she was diagnosed with valvular heart disease. Doctor told her that she is a patient of rheumatic heart disease since her childhood but luckily, she has survived all these years without diagnosis. Doctor recommended her to undergo surgery as soon as possible as her heart disease has now become advanced and it can be very dangerous for her health if left untreated.
They visited local hospitals for free surgical treatment but doctor is putting her on waiting list. Shagufta cannot wait for that long otherwise she will be at great risk. Luckily, somebody told them to visit Transparent Hands while they were in a hospital for her treatment.
Shagufta Bibi is now scheduled for her Open Heart Surgery in a few days at National Hosptial, Lahore. Only your donations and support can save the life of this young mother. This poor family cannot even manage three-times meal. In such difficult situation, you are their last hope!
You don't need to donate a large amount. Even a single penny counts. Donate and save her life!
Donors who are supporting Shagufta Bibi

---

---

---

---
---