Donate Shamim Bibi's Polypectomy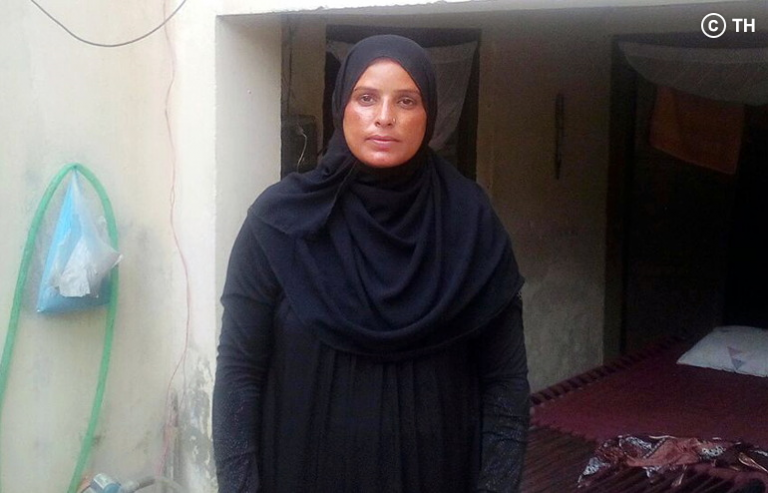 Shamim Bibi's Story
Shamim Bibi 35 years old was suffering from nasal blockage due to Nasal Polyp. She was advised Polypectomy. Her surgery was done in Akram Medical Complex on 22-08-17 by Dr Sami Mumtaz. Her polyp was removed from Rt. Nasal cavity. She had good post operative recovery and was discharged after one day in good condition.
Read More
Shamim Bibi's Story
Give your zakat for the surgery of this deserving lady so that she is able to care for her family and start living a pain free life.
Shamim Bibi is a 35-year-old who lives in a village of Kasur in her grandfather's 5 marla house along with her four kids, who all share one room. All of her children are attending school; Her elder son is eleven years old and is a 5th class student, the younger son is a five-year-old in prep class, and her two daughters are between 5 to 11 years of age.
Shamim Bibi's husband has been in prison for the past 4 years. Her husband and his brother have been sentenced to 25 years in prison due to a murder case. They have to spend all of their savings on the case to protect her husband. Now, she bears the household expenses through the support of her other brothers, since she does not work or make any income.
Shamim Bibi has been suffering from Nasal Polyps for the past 4 years. She has visited almost all of the government hospitals in Lahore, however, they did not give her a surgery date. She is experiencing painful symptoms, including high fever, severe pain in forehead, and difficulty in breathing.
Luckily, she found out about the Transparent Hands medical camp that was hosted in Kasur, and was able to consult with our doctors about her condition. With the advice from our doctors, they suggested that she undergo a polypectomy, a surgery to get rid of the painful nasal polyps.
You can send your donations online to Transparent Hands of any amount to help fund Shamim Bibi's surgery. Making donations online for this cause is safe and you can visibly see where your donations are going towards. Please donate now in order to help this woman care for her children.
Donors who are supporting Shamim Bibi

---

---

---