Donate Shazia Akram for her Urology Surgery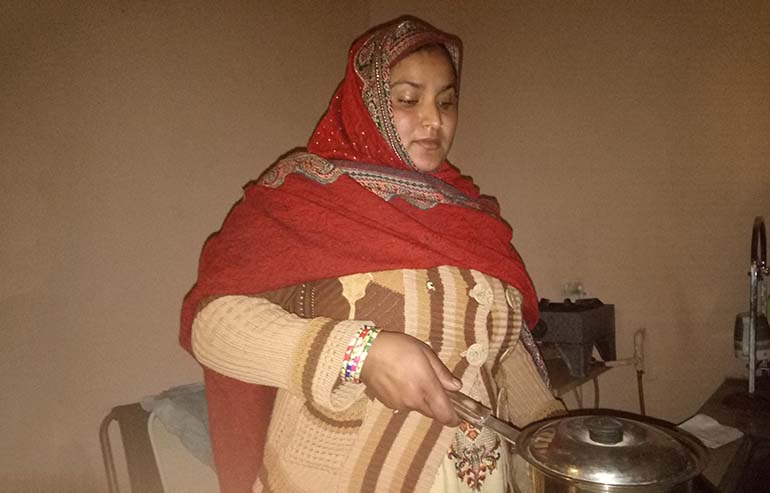 Shazia Akram's Story
Give your donations to Shazia's surgery and provide her relief.
Shazia Akram is a 28 years old poor lady who lives in a rural area of Kasur with her husband. They are happily married for 5 years. Shazia's husband works as a labourer in farms and hardly earns around 8,000 rupees a month. His earning depends on the amount of work he gets due to which they often struggle to manage the expenses. Around six months ago, Shazia met with an accident in which her left arm was broken. She finds it very hard to perform household chores.
Shazia is a patient of Rt. Kidney stones for which she was diagnosed around one and half years ago. Her husband took her to various hospitals and even took herbal medication but there was no improvement in her health. She used to get relief only for some days. Her symptoms include severe abdominal pain, nausea and vomiting. Doctor has advised her to undergo surgery for removal of stones. They didn't have enough money to pay for the surgical expenses. Therefore, they came to Transparent Hands for support.
She is now scheduled for surgery in a few days at Akram Medical Complex. Her surgery will only be possible with your support. Donate now for Shazia's surgery, so that she can get back to her healthy life.
Donors who are supporting Shazia Akram

---

---

---

---

---

---

---

---

---

---
Shazia Akram's Story
Shazia Akram 20 years old lady was suffering from pain in her Rt. Flank for last 1 ½ years. She was diagnosed to have large stone in her Rt. Kidney which needed surgery for its removal. Her surgery was done in Akram Medical Complex by Dr. Faisal Zaeem on 24-01-18. Her right Pyelolithotomy was done and stone was removed. She stayed in hospital for three days after surgery. She had speedy recovery and was discharged symptom free.