Donate Shehnaz Bibi for her Laparoscopic Cholecystectomy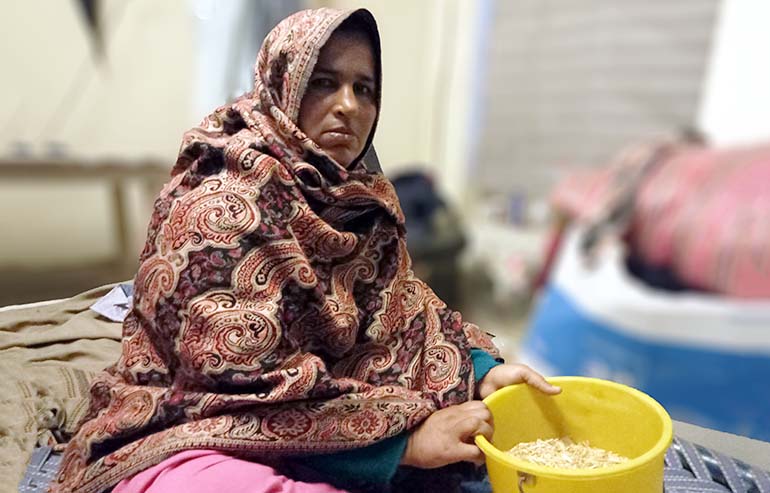 Shehnaz Bibi's Story
Shehnaz is a 35 years old poor lady who lives in a small village of Lahore with her husband and two school going kids. Her husband works as a gardener and hardly earns around 10,000 rupees a month. In such meager income, this family struggles every day to make both ends meet.
Around 3 years ago, Shehnaz was diagnosed with symptomatic gallstones. She took medicines which could provide her relief for some time. Her pain started again two months ago due to gallbladder stones which were not treated after she was diagnosed for the first time. Along with severe pain, she also experiences nausea and vomiting. Due to her pain, she is unable to perform her household chores. Doctor has advised her to undergo surgery to remove gallbladder but they don't have enough money to pay for the surgery expense.
They came to know about Transparent Hands through someone. Shehnaz is now scheduled to undergo Laparoscopic cholecystectomy to remove her symptomatic gallbladder. Her surgery will only be possible with your kind support. We request you to please donate for Shehnaz's surgery as much as you can.
Only with your donations, Shehnaz will be able to undergo operation and will continue to live happy and healthy life with her husband and kids.
Donors who are supporting Shehnaz Bibi

---

---

---

---

---

---

---

---

---

---

---

---
Shehnaz Bibi's Story
Shehnaz Bibi 35 years old lady was suffering from pain in her Rt. Hypochondrium. She was diagnosed with Symptomatic Gallstones and was advised surgery to relieve her pain. Her Laparoscopic cholecystectomy was done on 01-02-18 in Akram Medical Complex by Dr. Ahmed Fawad. She remained admitted for 2 days and had good post operative recovery. She was discharged pain free and in satisfactory condition.