Donate Siraj ul Haq for his Urethroplasty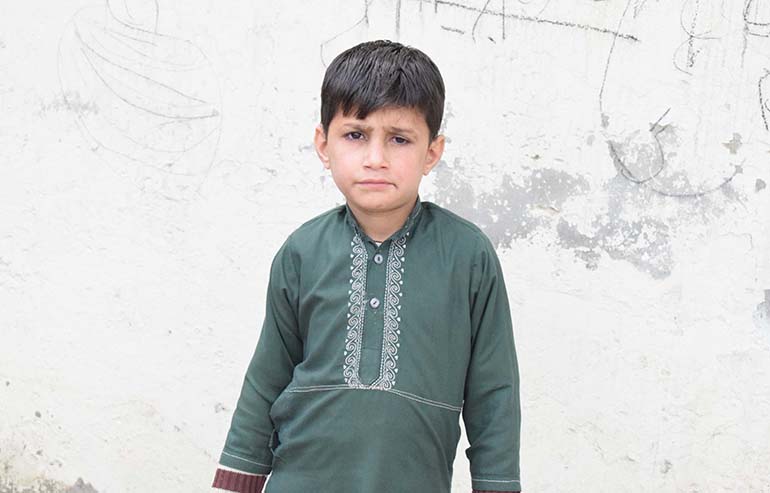 Siraj Ul Haq's Story
Siraj ul Haq 08 years of age was suffering from congenital hypospadiasis resulting in abnormal stream of urine. He was advised surgery to correct the passage of urine. His urethroplasty was done in Akram Medical Complex on 27-02-18 by Dr Naveed Haider. He remained admitted for 2 days and had good post operative recovery. He was discharged in good health.
Read More
Siraj Ul Haq's Story
You donations can heal the pain of this little boy!
Siraj ul Haq is a 8 years old poor boy who lives in a small town of Gujranwala with his 5 siblings and parents. Siraj is a born patient of Hypospadiasis but his parents were unaware of this disease due to lack of education. One year ago, their neighbor came to know about Siraj's condition and they immediately told his parents to take him to hospital. Siraj's father took him to a local hospital first who referred them to visit specialized hospital for treatment.
Doctor advised Siraj's father for surgery as this is the only solution to treat his disease. A local hospital gave them time of one year for free of cost surgical treatment but after one year passed, they again extended the time to one year because of increasing number of patients. Siraj's father couldn't get him operated from a private hospital due to limited finance. He works as a watchman and hardly earns around 10,000 rupees a month. In such meager income, it is almost impossible for him to get his son operated from any hospital. Doctor has told them that if Siraj doesn't get operated in time, his kidneys might get failed.
Luckily, someone told them about Transparent Hands and they immediately came here. Siraj is now scheduled for surgery in a few days at Akram Medical Complex. After the surgery, it is expected that Siraj will be completely alright. We request you to please donate for his surgery as much as you can so that he can be cured and start going to school like other kids.
Donate now and save this kid from lifetime misery!
Donors who are supporting Siraj Ul Haq
---

---

---

---