Donate to Sonia Mojeed for her Total Hip Replacement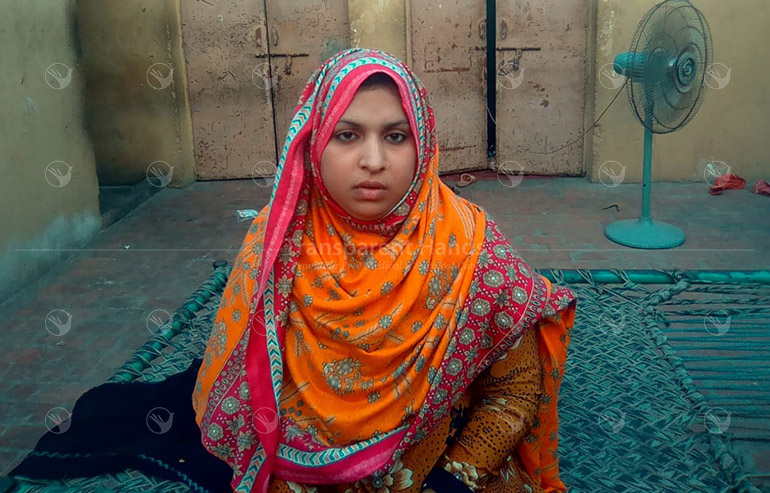 Sonia Mojeed's Story
"I feel like my disease is an additional burden on my brother. He already has so many liabilities on him. This makes me very depressed. Please help me with the expenses of my surgery. It will be a big relief for my hard working brother." – Sonia Mojeed
Sonia Mojeed, 25 years of age, has been suffering from Osteoarthritis for last 4 years. She is experiencing severe pain in her hips, making it difficult for her to walk due to destruction of her hip joints, as a result of her disease. She could not pursue studies because of her serious illness. She has been advised surgery for replacement of her right hip joint but her family is unable to pay the expenses of her surgery.
Sonia's father has passed away. She and her mother live with her brother, who is a rickshaw driver and hardly earns 15,000 to 20,000 PKR per month. He also has to take care of his wife and kids. Under such financial burden, it is impossible for him to afford the surgical treatment of his sister. They knocked many doors for help, but all went in vain.
Upon learning about Transparent Hands, the family appealed to the organization for free surgery. Sonia is now scheduled for her Rt. Total Hip Replacement Surgery at Pakistan Society for Rehabilitation of the Disabled (PSRD) Hospital, through Transparent Hands.
Please contribute for Sonia's surgery. Our act of kindness will gift her a new life and enable her to complete her studies.
Donate Now!

---

---

---
---

---
---

---