Donate Sultan Raza for his Duhamel Surgery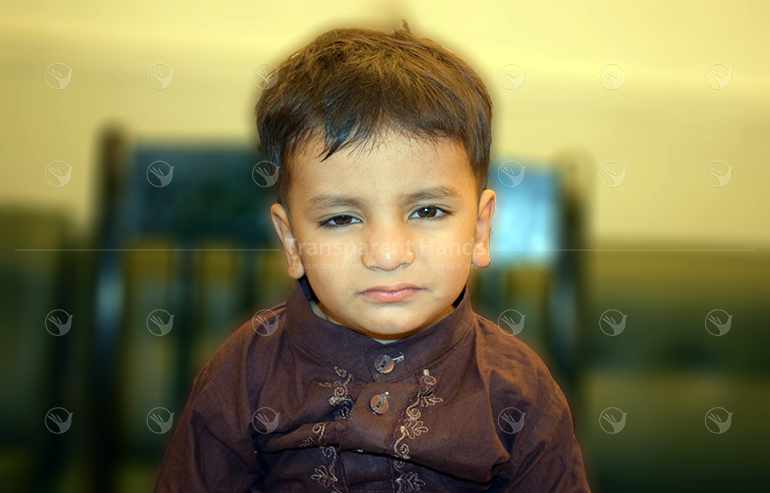 Muhammad Sultan Raza's Story
The family is struggling both financially and emotionally to collect money for Sultan's surgery who is going through a challenging time because of his Hirschsprung's Disease. Please help them!
When Sultan Raza was born, his family was very excited until they came to know that their child is suffering from Hirschsprung's Disease – a condition that affects the large intestine (colon) and causes problems with passing stool. The condition is present at birth (congenital) as a result of missing nerve cells in the muscles of the baby's colon. Sultan underwent his first surgery to make his temporary passage for stool (Colostomy), when he was only 2 days old. Doctor recommended that Sultan needs another surgery to completely correct the defect and to make his normal passage.
Sultan lives happily with his parents and brother in a small town of Lahore. His father works in a factory and earns around 20,000 rupees a month from which he has to take care of his family needs and also look after his two brothers who are dependent on him. Even with the meager income, the family lives happily together. But these days, Sultan's health is deteriorating due to his disease and his parents are very worried because of this. They contacted various hospitals for his second surgery but nobody paid attention to them.
Sultan is two and half years old now but he doesn't live like normal kids of his age due to his stoma bag. Due to poor odor and hygiene issues, other kids refuse to be around him. His family finally came to know about Transparent Hand through someone and they immediately brought Sultan here.
Sultan is now scheduled for his Duhamel surgery in a few days at Akram Medical Complex. He needs your kind support in his surgery. Your generous contribution can give Sultan a healthy life and bring back the smile on his face.
Donate for his surgery now!
Donors who are supporting Muhammad Sultan Raza

---

---

---

---