Donate Tanzila Anwar for her Cholecystectomy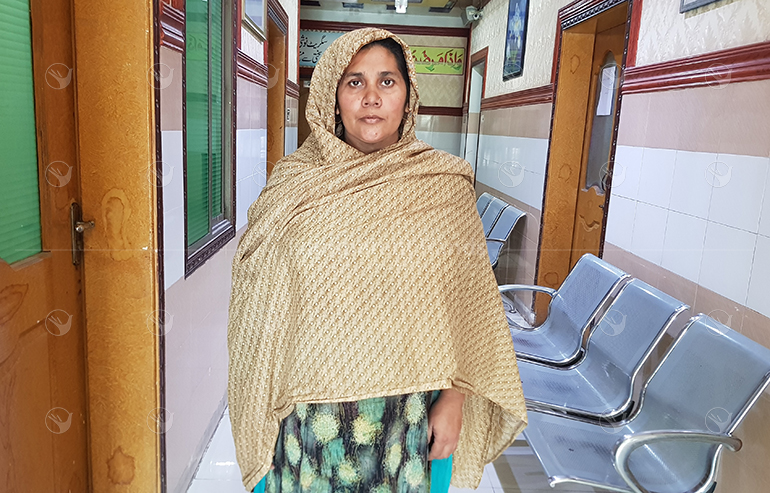 Tanzila Anwar's Story
With no financial support from anyone, Tanzila is struggling to get the treatment she needs for relief!
Tanzila's body aches all the time and there are days when she struggles to even stand up and perform her household chores. Around one year ago, Tanzila was diagnosed with Gallbladder stones for which doctor advised surgery to remove the gallbladder. Tanzila doesn't have enough resources to pay for her surgery. Her husband is a rickshaw driver and he hardly earns around 12,000 rupees a month. They have 4 kids and their youngest one is suffering from Cerebral palsy (CP) due to which he is unable to even sit up.
Tanzila needs to undergo cholecystectomy to treat her disease. She has already waited for one year and now her symptoms have worsened. She now feels severe abdominal pain, discomfort and vomiting due to which she is unable to look after her disabled son and other family members. Doctor has told her that without surgery, her gallstones can also lead to more serious problems including gallbladder infection and bile duct blockage. This family belongs to a small town of Khanewal. They cannot afford to pay for her surgical expenses. They knocked many doors for help but didn't get any positive answer from anywhere. That's when, they came to know about Transparent Hands.
Tanzila is now scheduled for her Lap Cholecystectomy at Abid Hospital, Mian Channu. She needs your support in her surgery.
"Tanzila can regain her health and strength with your support. She never shows her pain and suffering to her children. She's determined to survive for them and it is possible only with your support" – Tanzila's husband.
Donate for her surgery!
Donors who are supporting Tanzila Anwar

---

---

---

---

---