Donate to Ahil Abbas for his Colostomy Closure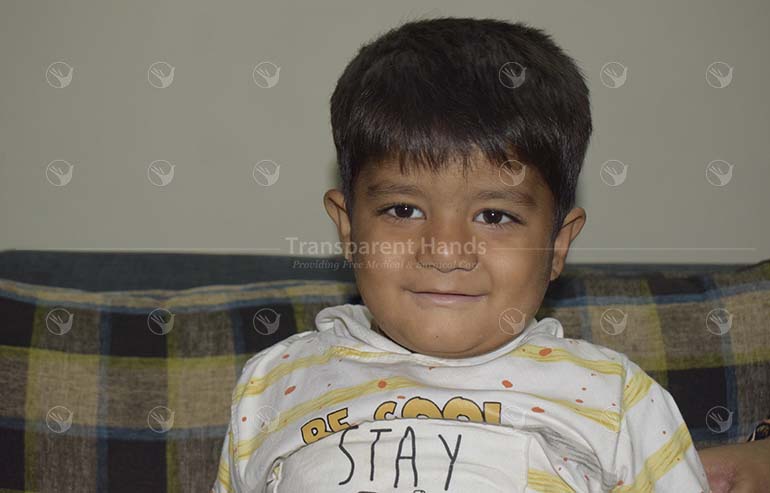 Ahil Abbas's Story
"Ahil is such a bubbly boy who is always smiling. When you look at him, you can never even think that he is suffering from any disease. Unfortunately, my child was born with a defect that requires a series of surgeries. His defect has affected his social life but even in this condition, he never forgets to play around. I wish nothing but to see him live a healthy life like his brother." – Ahil's father
Ahil is a 3 years old boy who was born with Anorectal Malformation – his anus and rectum didn't develop properly. Since he was born, he has been experiencing painful symptoms including his inability to pass stools through the normal passage. Due to his disease, he is unable to go out and play with other kids.
Ahil's father doesn't have sufficient money to pay for his treatment. He works as a laborer earning only 15,000 PKR a month. While he was visiting several hospitals for Ahil's surgery, he came across Transparent Hands. The organization conducted his Posterior Sagittal Anorectoplasty (PSARP) a few months back and now the doctor has advised Colostomy Closure procedure to make the normal passage of stool.
Help Ahil achieve his dream of going to school with his brother
Ahil is just one step away from fulfilling his dreams and only you can help him. Donate for his surgery now!

---

---

---