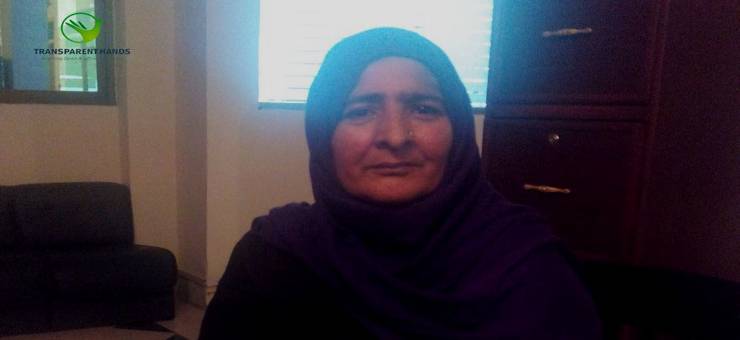 Razia Begum's Story
Sometimes, a little unfortunate incident due to the carelessness of few individuals could make someone's life pitiable. Razia Begum is another victim as she got herself severely injured in a road accident in which a rickshaw fell upon her. This disaster occurred few years ago and she has not been able to live an active life since then she is unable to manage expense for the treatment of her arm bone that got fractured during the accident. Doctors have put a plate between her arm and shoulder bone on a temporary basis but that was not the proper solution. Her marks, wounds and bruises might have healed to some extent but her bone is still injured and without a proper treatment, it cannot be healed. She has approached Transparent Hands with great hope and she expects to get complete help so she would be able to move her arm again. Make an impact on Razia's life and help her in the process of recovery.
Donors who are supporting Razia Begum

---
Razia Begum's Story
Razia became a victim of horrible road accident in which a rickshaw fell on her shoulder bone. There was no way she could get it fixed unless she gets it operated. The orthopedic surgery was quite expensive for the poor lady so her son came to Transparent Hands for the surgery of her mother. They were contented to know that there are people who have the solution to their problem. Now Razia has recovered her arm and she is back to normal life again.