Donate to Sadiq Ameen for his Open Heart Surgery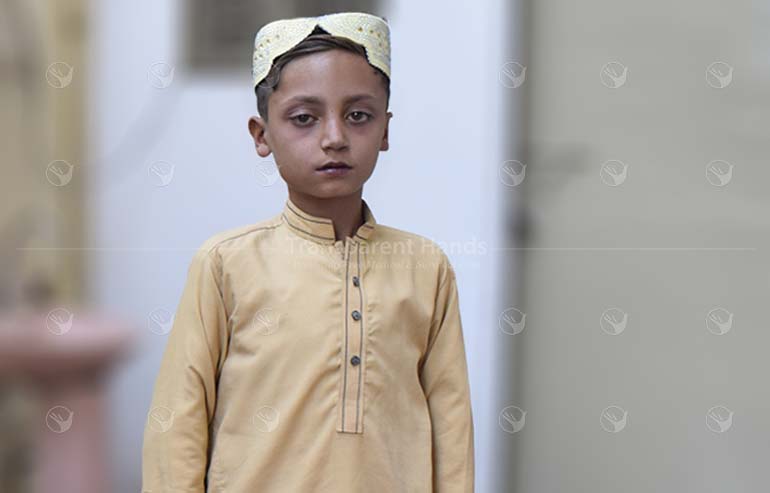 Sadiq Ameen's Story
"I wake up scared in the middle of nights just to check my son if he is breathing. We all are living in a fear that Sadiq may die anytime. It hurts us when he screams in pain. He is only suffering because of our poverty. Sadiq has lost the smile on his face but without urgent surgery, we may lose him too. Please support us." – Sadiq's Mother
Sadiq is a 10 years old boy who wishes to go to school but unfortunately due to his heart disease, he is unable to even go out and play with his friends. When Sadiq was born, he was diagnosed with Tetralogy of Fallot (TOF) – a combination of four congenital abnormalities; a small ventricular septal defect (VSD), pulmonary valve stenosis, a misplaced aorta and a thickened right ventricular wall (right ventricular hypertrophy).
When he was 2 years old, his condition started to get worse and his father took him to a hospital in the city immediately to get him treated. A doctor examined him and recommended his parents to wait for a few years as surgery was not possible at such a young age. Now, Sadiq is 10 years old and his father is taking him from one hospital to another in hope of free treatment but every time, he returns with no hopes. He works as a daily wage laborer and the amount of his son's surgery is beyond his reach.
Transparent Hands has taken up his case and needs your kind donations to fund his surgery.
10 years old Sadiq's only dream is to take his family out of their miserable living condition. Only you can turn his dream into reality.
Please come forward to save a young child's life. Donate now!

---

---
---

---

---

---

---

---

---

---