Donate to Transparent Hands to help Aslam!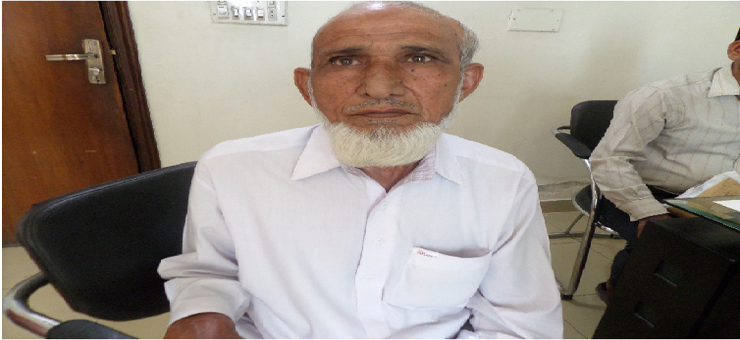 Muhammad Aslam's Story
Muhammad Aslam had been in pain for quite a long time due to the cyst in his right side of skull. The pain brutally affected his eye sight and he was on the verge of becoming blind. Doctors suggested an immediate surgery for the brain which seemed impossible for him as he couldn't afford spending a lot on his treatment. At last, Aslam approached Transparent Hands for the help and underwent a successful surgery. Now, Aslam has recovered successfully and he is quite contented about his treatment.
Read More
Muhammad Aslam's Story
He is a vegetable seller and lives in Bahawalnagar, he has two sons and one daughter, suddenly a cyst appeared on his left side of the skull, from past 2 months, he is in severe pain, the pain is directly affecting his eye sight. An old vegetable seller who hardly earns for his family livings is on the verge of losing his life. Donate to Transparent Hands to help Aslam get back his life.
Donors who are supporting Muhammad Aslam
---