Donate Zahida Bibi for her Laparotomy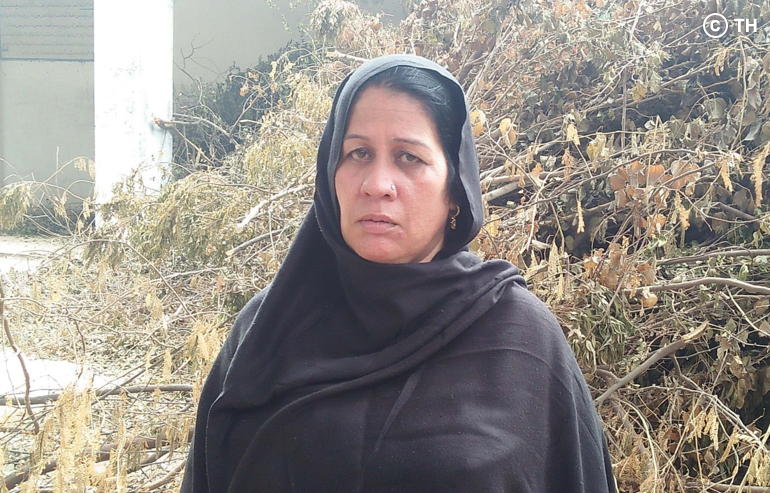 Zahida Bibi's Story
Zahida Bibi 45 years old lady was diagnosed with Rt. Ovarian Cyst. She was advised laparotomy and removal of her ovarian cyst. Her surgery was done in Akram Medical Complex by Dr Asia Nasir on 29-11-17. She had a huge chocolate cyst which was adherent to small intestine. Her cyst was excised and she had an iatrogenic rent in her small intestine which was repaired at the same time. Her post operative course was complicated with intestinal leakage evident from drain contents. Her Exploratory Laparotomy was done on 01-12-17 and she was found to have leakage at the repaired site. Her part of small intestine was resected and end to end anastomosis was done perfectly. She recovered well after her second surgery and stayed for total of 8 days in hospital. She was discharged in good health.
Read More
Zahida Bibi's Story
Zahida Bibi is a 44 years old mother who lives in a rural area of Punjab with her husband and 3 school going kids. Zahida's health problems started 6 months ago when she was diagnosed with symptomatic gallstones and Rt. Ovarian cyst. She underwent cholecystectomy for relief from gallstones. Her surgical procedure was performed at local hospitals for free and she was advised surgery for her other problem.
About one month ago, Zahida started experiencing severe abdominal pain. She visited a local clinic where she received medicines for pain relief and an ultrasound, which indicated that her Rt. Ovarian Cyst has enlarged, which needed to be removed with surgery. She is experiencing cramps and pain in abdomen, pain in legs, loss of appetite and difficulty in walking.
Due to her health deterioration, she is unable to perform daily household chores. Her 3 sons are much stressed seeing their mother in such pain. Zahida's husband took her to many local hospitals in hope of permanent relief but nothing worked. Doctor has recommended Zahida to undergo Laparotomy again for removal of her complicated cyst but they are refusing to take her case and operate her for free. Her husband cannot afford the surgery expenses as he is a cobbler earning only around 300 rupees a day.
With the help of Transparent Hands, Zahida is now scheduled for laparotomy in a few days at Akram Medical Complex. We request you to please donate for her surgery so that she can get relief from her prolonged disease and start living a healthy life again with her husband and kids.
Donors who are supporting Zahida Bibi

---

---

---

---

---