Donate Zeenat Rani for Angiography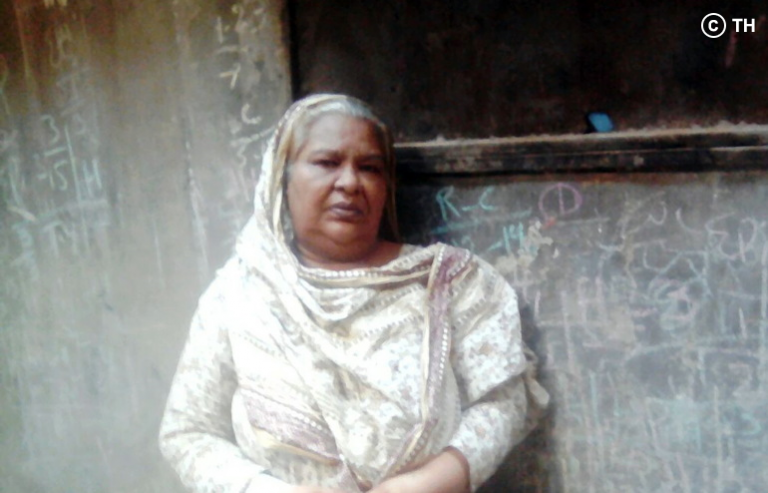 Zeenat Rani's Story
Zeenat Rani 63 years old lady was experiencing chest pain and dyspnoea on exertion. She was diagnosed as a case of Ischemic heart disease and was advised Angiography before final decision of surgery could be taken. Her procedure was done in National Defence Hospital on 31-08-17 by Dr Tayyab Mohyuddin. She was found to have Multivessel coronary artery disease for which Bypass surgery was recommended with less hope. The patient was not willing to go for surgery. Therefore, she was discharged next day with medical advice.
Read More
Zeenat Rani's Story
Zeenat Rani is 63 years old lady who has been facing hardships in her life since many years. Her husband left her around 18 years ago leaving her and 6 kids behind. She started living in her sister's home with her children. Her two daughters are married while other three daughters give tuitions to meet household expenses. Zeenat's only son studies privately in class 10th. Other than that, they get rental income which is only 8,000 rupees a month. In such meager amount, it is hard for this family to make both ends meet.
Around 4 years ago, Zeenat felt severe pain in her chest. She also had difficulty in breathing which made her feel very uncomfortable. She went to a few doctors in hope of relief, but they told her to visit heart specialist as her symptoms were telling something alarming. She went to a heart specialist doctor who told that Zeenat is suffering from Coronary Artery disease which needed immediate angiography. As Zeenat didn't have any money to pay for the procedure, she was put on a long waiting list for two years. Meanwhile, she took medication which only gave her relief temporarily.
Four years have passed, but Zeenat still didn't get any date for her free angiography. Her health has further deteriorated with the passage of time. She now experiences difficulty in breathing even at rest. Her skin color often turns blue and she loses her consciousness.  She cannot perform any task and needs support to go to toilet. Luckily, her son's friend told them about Transparent Hands. Transparent Hands has got her angiography done immediately and she is diagnosed with Triple Vessel Disease for which she needs Cardiac Bypass surgery.
Zeenat is now registered with Transparent Hands and is expecting to undergo surgery in a few days otherwise it can be life threatening. Her open heart surgery will only be possible with your kind support. We request you to donate for her surgery as much as you can. Your generous donations and prayers can save the life of this miserable mother.
Donors who are supporting Zeenat Rani

---

---

---

---