Give for Bibi Safia's Hernioplasty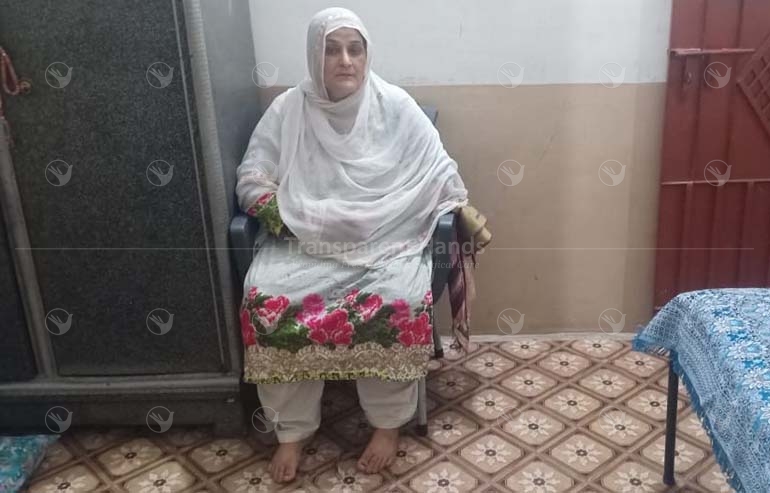 Bibi Safia's Story
Bibi Safia is suffering from an umbilical hernia. It is a painful condition that can be treated with surgery, but her family is not in a financial condition to pay for her hernia surgery. We urge you to give for Bibi Safia's hernioplasty generously. 
Bibi Safia, a 41-year-old resident of Karachi, went to a local hospital for a general checkup one year ago and told the doctor that she was suffering from lower abdominal pain. Initially, the doctor prescribed painkillers. After some time, when her condition worsened, she revisited the hospital and the doctor advised an ultrasound. After a complete evaluation, she was diagnosed with a paraumbilical hernia. The doctor advised her to undergo a hernioplasty to fix the hernia.
She lives with her husband and three children in a rented house. Her husband is a driver who earns just PKR 20,000. It is difficult for her husband to pay for her treatment while managing the household expenses. She said in a distressed tone:
"The pain and discomfort are dominating my life right now. I struggle to manage even the most basic tasks. I urge you to donate for my hernioplasty surgery as much as you can."
Her case is now registered with Transparent Hands. Her family members have placed their hopes in your hands. We have assured her family that we will provide her with the best treatment. The surgery will make it possible for her to regain a healthy life to fulfill her household responsibilities. She needs a healthy life to look after her children. Her children also want to see their mother as active and healthy as before. You can contribute to bringing relief into her life. Please give for Bibi Safia's hernioplasty to reduce her discomfort. Her family will be grateful for any contribution you make. 
---
Disclaimer: Transparent Hands makes sure that all the patients get surgery in time. If a patient requires urgent surgery and his/her condition is serious, Transparent Hands conducts the surgery immediately. In the meantime, his/her campaign stays active on the website until we raise the complete funding. The hospitals on our panel have complete trust in us and wait for the payments until the patient's funding is completed.

---