Give your Zakat to this deserving lady for her Gynecology surgery
Gulnaz Gulzar's Story
Give your donation/charity to this poor lady so that she can undergo gynecology surgery for relief.
Gulnaz is a 33 years old miserable lady who lives in a small town of Swami Nagar, Lahore with her husband. They live in one bedroom house for which they are paying 5,000 rupees rent each month. They hardly make both ends meet with a meager income of her husband who works at a furniture workshop and earns only 15,000 a month. In such a small amount, they have to pay for all their expenses including medical care.
Gulnaz got married four years ago and just few months after marriage, she started experiencing abdominal bloating and swelling. Not only this, she also suffered from severe pain in her lower back with nausea and vomiting. They went to the doctor and after detailed examination; she was told that she has a big ovarian cyst due to which she was having all the symptoms. They gave her medications for about 3 years but her condition was deteriorating instead of getting better. She was having irregular menstrual cycle and excessive bleeding. Doctor advised her to undergo surgery which was the solution to get rid of ovarian cyst.
Gulnaz and her husband have already spent around 35,000 rupees on her treatment. They don't have any money left to get her operated. Luckily, Gulnaz found about Transparent Hands and she came here for support. This underprivileged family is going through tough times. Only with your help, she can be recovered and start her normal life again.
Ramzan is approaching. We request you all to give your zakat and charity to this poor lady and save her life. Your support can bring back this lady back to life.
---
Disclaimer: Transparent Hands makes sure that all the patients get surgery in time. If a patient requires urgent surgery and his/her condition is serious, Transparent Hands conducts the surgery immediately. In the meantime, his/her campaign stays active on the website until we raise the complete funding. The hospitals on our panel have complete trust in us and wait for the payments until the patient's funding is completed.

---

---

---
---
Gulnaz Gulzar's Story
Gulnaz Gulzar 33 years old lady was presented with mass in her abdomen. She was diagnosed with ovarian cyst and was advised surgery for relief. Her laparotomy and Cystectomy to remove huge Rt. ovarian cyst was done in Akram Medical Complex on 27-04-17 by Dr Asia Nasir.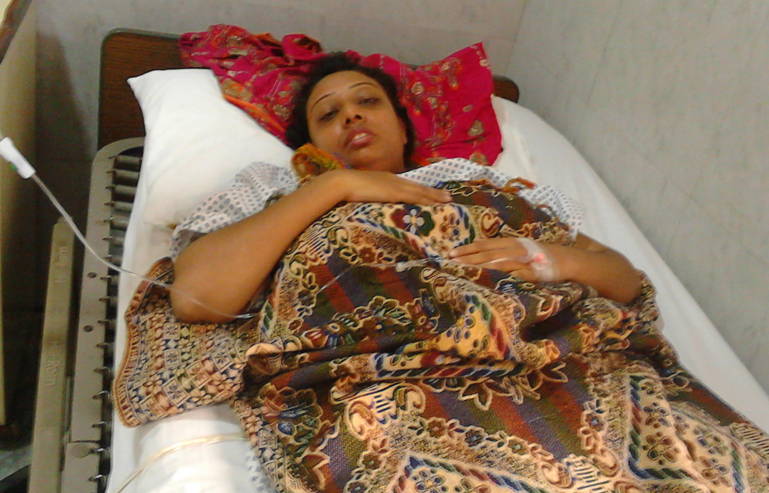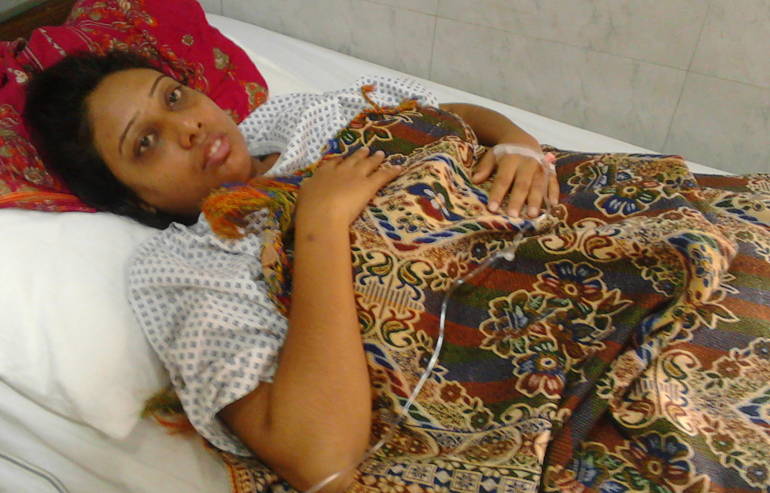 She recovered well after surgery and got free from the symptoms due to mass. She was discharged in good health.