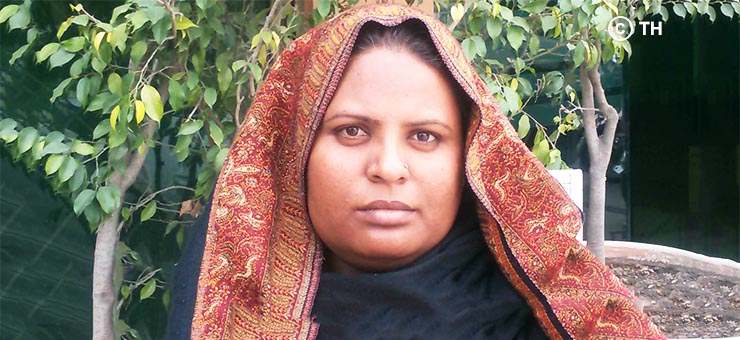 Farzana Ashraf's Story
Farzana's varicose vein of the right leg had created a drastic impact on her life. She was unable to support her family since the day she was diagnosed. She was unable to stand properly but after a successful surgery at Zainab Memeorial Hospital by Doctor Fawad Ahmad, Farzana has been saved from becoming a handicapped person. Now she is back to work and supporting her family.  She is highly grateful to Rida, Amna and Zigron Inc who contributed for her treatment.
Read More
Farzana Ashraf's Story
Varicose veins are enlarged veins near the surface of the skin. They are most common in the legs and ankles. Varicose veins are caused by weakened valves and veins in your legs. When these valves do not work as they should, then blood gets collected in your legs, which build up a pressure. The veins become weak, large, and twisted due to which the victim encounters gait abnormalities, such as difficulty in movement, Tenderness (pain on touch), Numbness and a lot more . One can't even imagine the severity of the disease. Farzana Maish is a house maid. Her husband is an employee at service station earning 300rs/day. Her elder son supports the family with an income of 1000rs per month. Every new day brings many challenges for them. Among all these conditions, Farzana's varicose vein with incompetent Sphenofemoral junction is like a misfortune for them. Her condition is complicated, as she is unable to move her effected side. Due to her sickness, she had to discontinue her job as well. Doctors advised a surgical treatment but it cost a lot. A housemaid can't afford it. It can be possible only if you donate for her. The family needs our support urgently. Don't let this all go in vain; donate for Farzana she needs to get operated soon.
Donors who are supporting Farzana Ashraf

---

---

---