Help Shaukat escape kidney failure!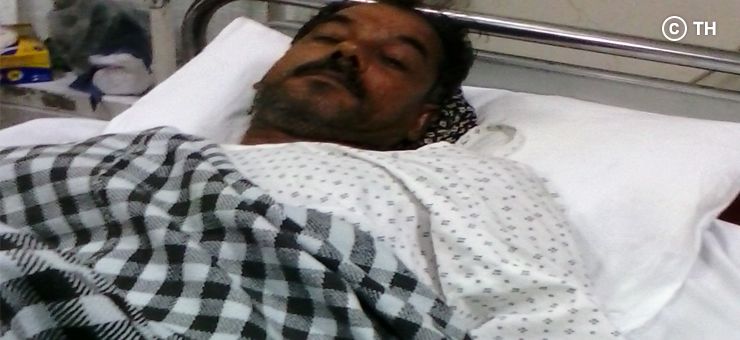 Shaukat Ali's Story
Shaukat's kidneys were almost blocked because of the presence of large stones. Shaukat was in a very critical state and needed immediate surgery, because if the stones grew any larger, both his kidneys would be blocked completely and would stop functioning leading to kidney failure. Shaukat was admitted to Zainab Memorial immediately on the 22nd of August. Dr. Mazhar successfully removed the stones from both kidneys and after a few days of bed rest, Shaukat walked out of the hospital on the 27th. "I got very worried when the doctor told me that the stones are blocking my kidney and they might fail. It is a good thing I came to this hospital on time and got them removed, thanks to your help and support."
Read More
Shaukat Ali's Story
Shaukat Ali has two large stones growing in both kidneys, which need to be removed urgently. Both stones are quite large to pass out and are creating a blockage in the kidneys. Shaukat started experiencing intense pain since last 3 months. In his recent checkup, he was suggested surgery since lithotripsy treatment would not be effective to remove both stones. The blockage of the stones have already minimized the functions of the kidneys to some extent. Shaukat is in a very critical state because if he avoids undergoing surgery at this point, the blockage may soon result in kidney failure.
Shaukat is a 50 year old man, who has struggled through daily wages all his life to provide respectable living to his wife and three children. Shaukat has no other source of income because of being uneducated and earning 300 rupees only on daily wages. Shaukat was not aware how critical and dangerous his kidney situation could be if he skipped his kidney treatment in the first place. Doctors have suggested an IVP test for now, to observe how critical the situation is currently and will conduct immediate surgery accordingly. Help Shaukat escape kidney failure!
Donors who are supporting Shaukat Ali

---
---