Help Tanveer to walk and run again: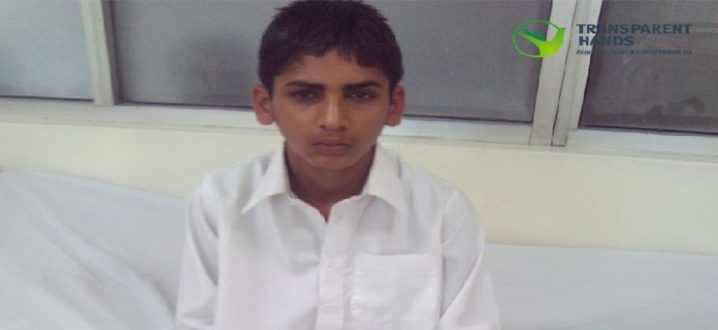 Tanveer Ahmad's Story
Tanveer Ahmad was in such a miserable pain because of lumbar spine fracture. He was treated in Zainab Memorial Hospital and Dr. Masood operated him. Now, he is healing and happy with his treatment. We wish him a healthier life.
Read More
Tanveer Ahmad's Story
Twelve and a half years old Tanveer Ahmad had Lumber Spine Fracture while working with his father at their farms; a bull hit him from behind on his spine about six months ago. He has two brothers and three sisters and he is the eldest son of his family. Now he is unable to walk and cannot go to school because he cannot walk to his school in village. His father works on a cattle farm and is unable to afford any kind of medical treatment. He has come to Transparent Hands for help. Please help Tanveer to get back on his feet.
Donors who are supporting Tanveer Ahmad
---