Help this young boy by funding for his Pyelolithotomy for kidney stone
Muhammad Raza's Story
Donate for the surgery of this young boy so that he can join his school again.
Muhammad Raza is a 14 years old energetic boy who lives in a small district of Lahore with his parents and 4 school going siblings. Raza loves going to school and he is also getting religious education. Raza is an intelligent boy who is loved by everyone in the family. They all live together in a rented house of just one bedroom.
A few months ago, Raza felt severe pain in his abdomen which made him very uncomfortable. He was unable to walk or study properly. His parents took him to a nearby hospital where he got medical treatment but there was no improvement in his condition. He visited many local doctors in hope of permanent relief but nothing worked in his favor. Raza's pain was increasing day by day and it was not bearable for him anymore.
He finally went to a specialized hospital where he underwent some medical tests. He was diagnosed with kidney stones which were causing severe pain in his lower abdomen, sides, back and below the ribs. His urination was also affected. Doctor advised his parents surgical treatment for the removal of stones.
Raza's parents don't have enough money to pay for his surgery cost. Raza's father works at a local restaurant and earns 12,000 rupees a month. With this meager income, he has to pay for the household expenses and the school fee of his kids. Luckily, this family came to know about Transparent Hands through a doctor.
Raza is now scheduled for Pyelolithotomy surgery for the removal of his bothersome kidney stones. His surgical treatment will only be possible with your immense support. Donate for his surgery now so that Raza can get relief and start going back to his school. He has already missed his studies due to this condition.
Help this poor child now!
---
Disclaimer: Transparent Hands makes sure that all the patients get surgery in time. If a patient requires urgent surgery and his/her condition is serious, Transparent Hands conducts the surgery immediately. In the meantime, his/her campaign stays active on the website until we raise the complete funding. The hospitals on our panel have complete trust in us and wait for the payments until the patient's funding is completed.
---

---

---

---
---

---
Muhammad Raza's Story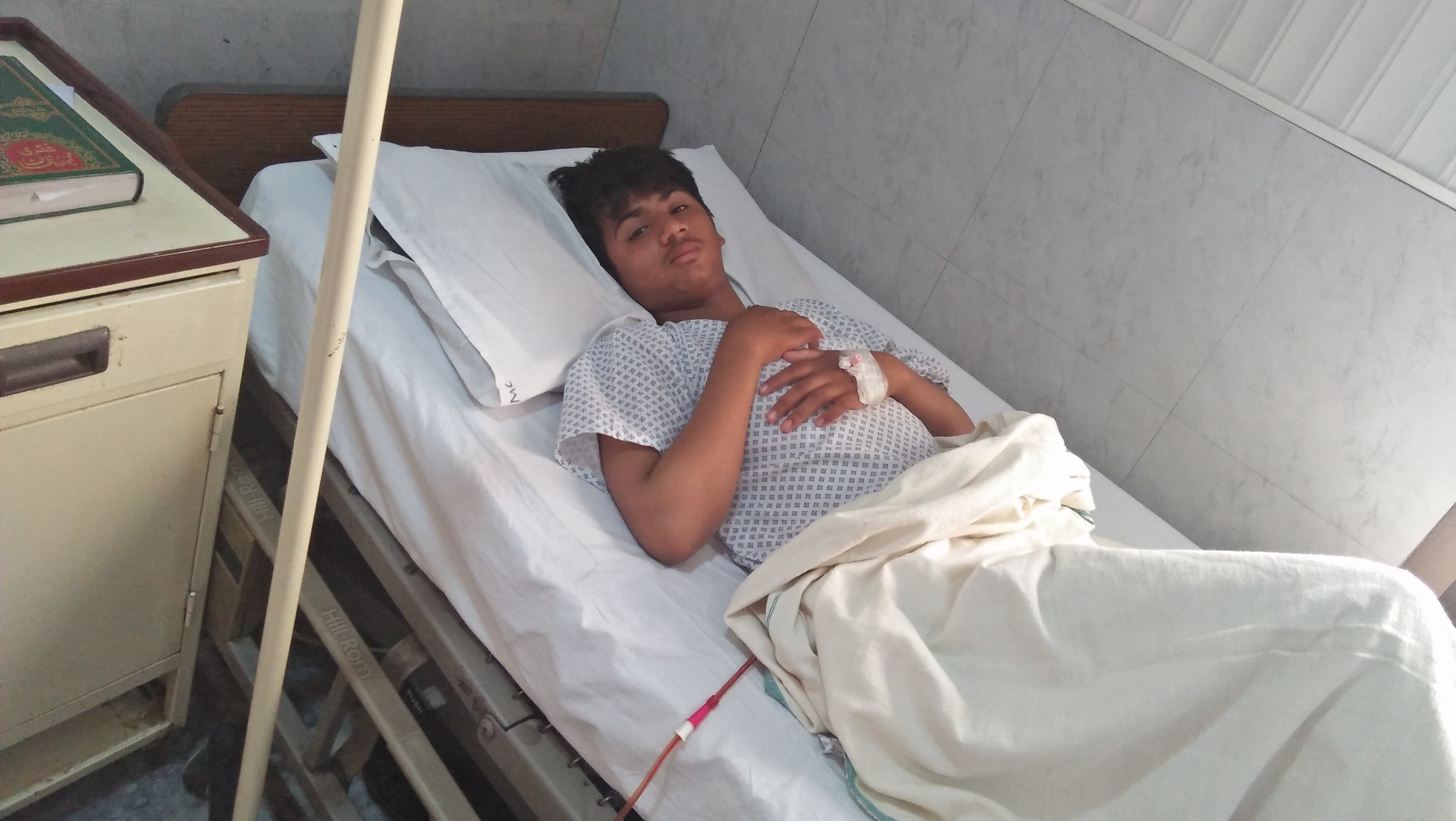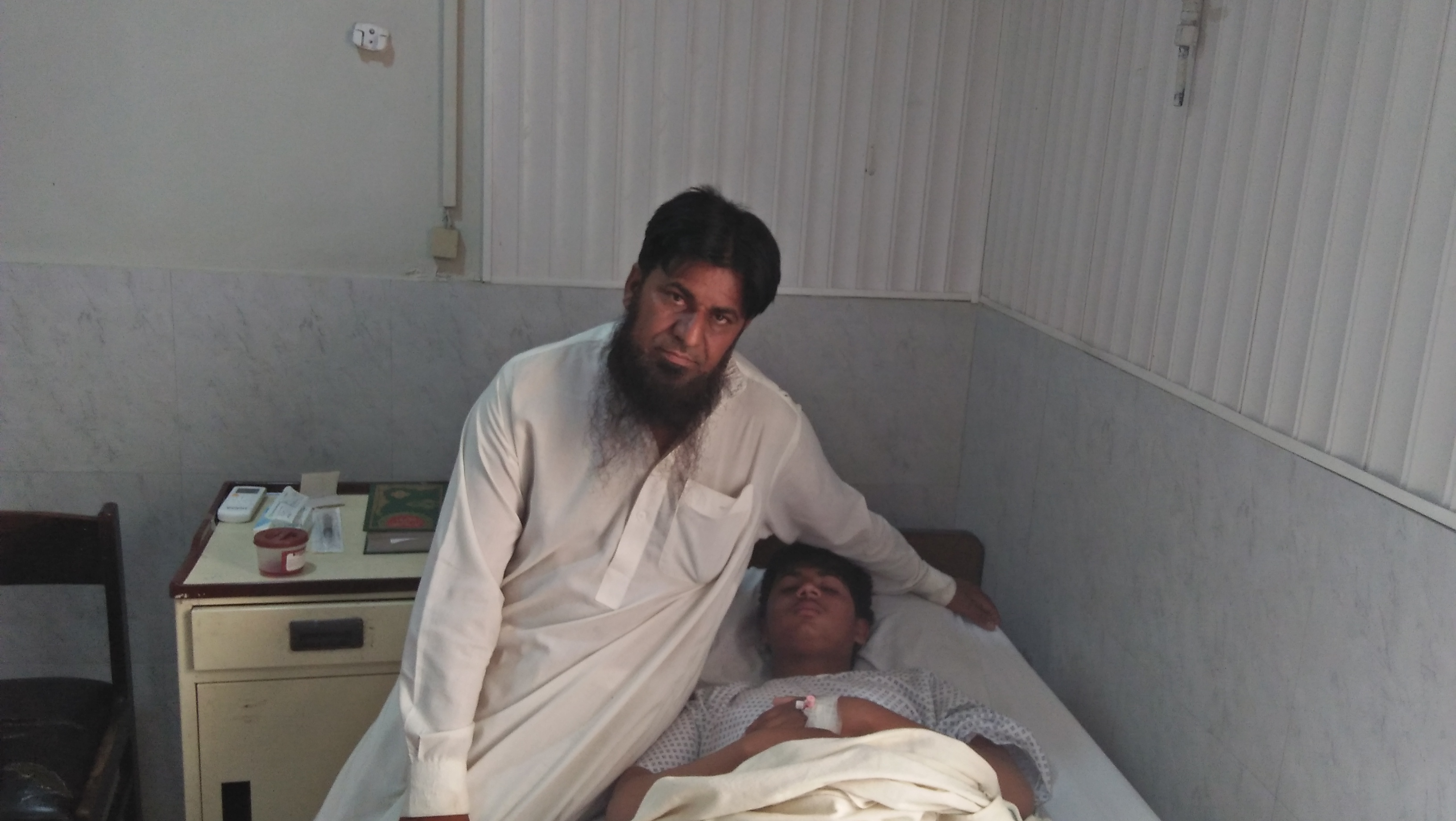 Muhammad Raza 14 years of age was suffering from pain on Rt side of his Lumbar area and back. He was diagnosed to have stones filling his Rt. Kidney and was advised open Pyelolithotomy for their removal. His surgery was done by Dr Athar on 25-05-17 in Akram Medical Complex, all stones were removed and he was set pain free. Post operatively he collected clots in his urinary bladder for which Cystoscopy and evacuation of clots was done on 01-06-17 by Dr Athar. He stayed for 8 days in hospital and was discharged pain free in good health.