Let's make Ali Hasnain's life healthy!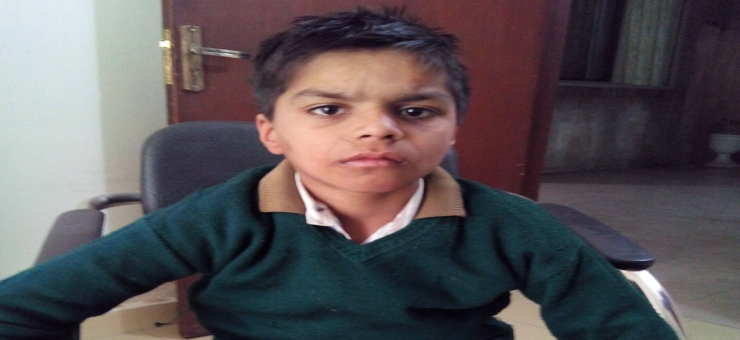 Ali Hasnain's Story
Hernia is a lump or protrusion of an organ that appears because of malnutrition. It is usually seen as a bulge under the skin. Ali Hasnain, an 8 year old child, is one of the victims of hernia problem. His family was not aware of his disease from quite a long. He had a hernia problem since birth. A couple of months ago, through local hospital in the village, he had a few laboratory tests, through this his family got aware of his disease. Doctors suggested an operation. He has two brothers and two sisters. Father works as an electrician on daily wages and is unable to cover his little child's medical expenses. They approached Transparent Hands team for their support.

---
Ali Hasnain's Story
Ali discovered his situation of Hernia a few months back. His family came to know about his problem a few months back. They were unable to afford the treatment, so they decided to look for an outside help. They came to know about Transparent Hands and gathered the courage to ask for help. He was treated in Zainab Memorial Hospital by Dr. Farman. Now Ali is successfully recovering!