Let's save Mussarat Razzaq life!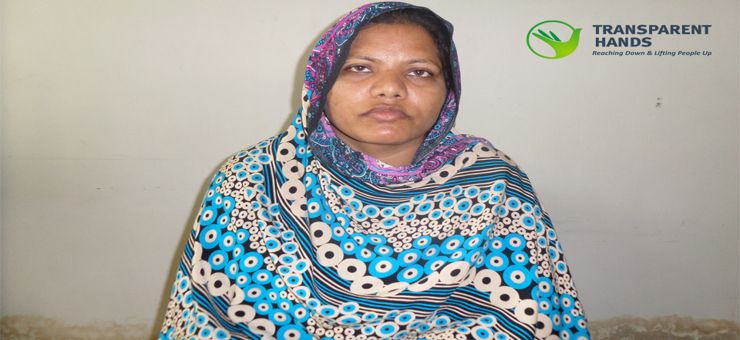 Mussarat Razzaq's Story
Mussarat Razzaq had fatty liver and stone for last one year. As per doctor's advice she had to undergo surgery on Oct, 03, 2014 at Zainab Memorial Hospital by Dr. Fawad. Now her swelling has subsided and she is feeling much better.
Read More
Mussarat Razzaq's Story
Poor food quality in the rural areas of Pakistan could lead to different infections. Mussarat Razzaq belongs to a poor family and has 10 family members. She has one 13 years old son. Her husband is unemployed and they depend on their mother in law for income support. Mussarat Razzaq has a fatty liver and stone also for one year due to malnourishment. Now her condition is getting worse day by day. She had swelling on face, abdomen pain and difficulty in urinating. She had few checkups in local clinics, but the result was unsatisfactory. Doctors suggested her operation but she could not afford it. They approached Transparent Hands and requested us to raise funds for her treatment. Let's save Mussarat Razzaq life!
Donors who are supporting Mussarat Razzaq
---