Donate to Muhammad Azhan for his Duhamel Pull-through Surgery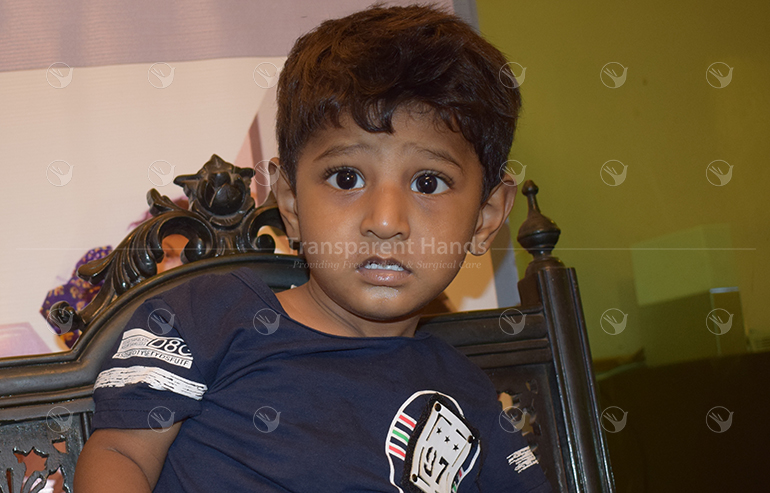 Muhammad Azhan's Story
The moment since their son was born, the doctors had noticed there was something wrong with his body. After multiple tests, doctors confirmed that their new born baby boy was suffering from a disease which could make his life quite difficult. His parents couldn't understand what to do to make him feel better. Today, this family is struggling to get their baby treated and looking for a miracle to happen which could heal all the pain he is going through!
Muhammad Azhan is a 1½ years old toddler, who suffers from Hirschsprung disease. Hirschsprung' disease is a condition in which the muscles of the baby's colon do not develop and cause difficulty in bowel movements.
Muhammad Azhan was diagnosed with this disease when he was born and as a result, he went through a colostomy procedure when he was only twenty-two days old. Today, at the age of a year and a half, Muhammad Azhaan suffers from loose bowel motions and constant fevers. His parents went to the hospital many times to have their son treated, but they were left empty-handed.
His father earns around 18,000 per month. He has three little daughters, and this family of six lives in a single bedroom rented house. His father tried to get his son treated but he could not afford it. Azhan is now registered with Transparent Hands for his Duhamel pull-through surgery; a procedure involving the removal of the defective colon and the attachment of the normal colon to the rectum.
Please shower this toddler with your love and support by donating for his Duhamel pull through surgery.
Donate now!

---