Save a Cancer patient's life
Lubna Bibi's Story
Lubna, 36 years old, is suffering from Thyroid Cancer for the past 3 years. She belongs to an underprivileged area of Sheikhupura, Lahore. She started her treatment from a local government hospital where she was operated. But the cancer was revoked because of its tendency to reoccur.
Her husband also lost his legs in an accident a few months back and since then, he is unable to walk and earn for his family. Due to these unforeseen circumstances their children are taking care of their parents. Lubna has 2 daughters and 2 sons, who take care of her and her husband.
Lubna's sister takes care of the financial needs of the family by working as a helper in a factory. There is no way she could get her sister treated in a good hospital within the salary of 10,000 rupees per month. Doctors have advised her regular chemo therapy sessions as it will prevent the Cancer from getting worse. With the help of your donated amount, Lubna can start her chemotherapy sessions right away.
---
Disclaimer: Transparent Hands makes sure that all the patients get surgery in time. If a patient requires urgent surgery and his/her condition is serious, Transparent Hands conducts the surgery immediately. In the meantime, his/her campaign stays active on the website until we raise the complete funding. The hospitals on our panel have complete trust in us and wait for the payments until the patient's funding is completed.

---

---

---
---
---

---
---

---
Lubna Bibi's Story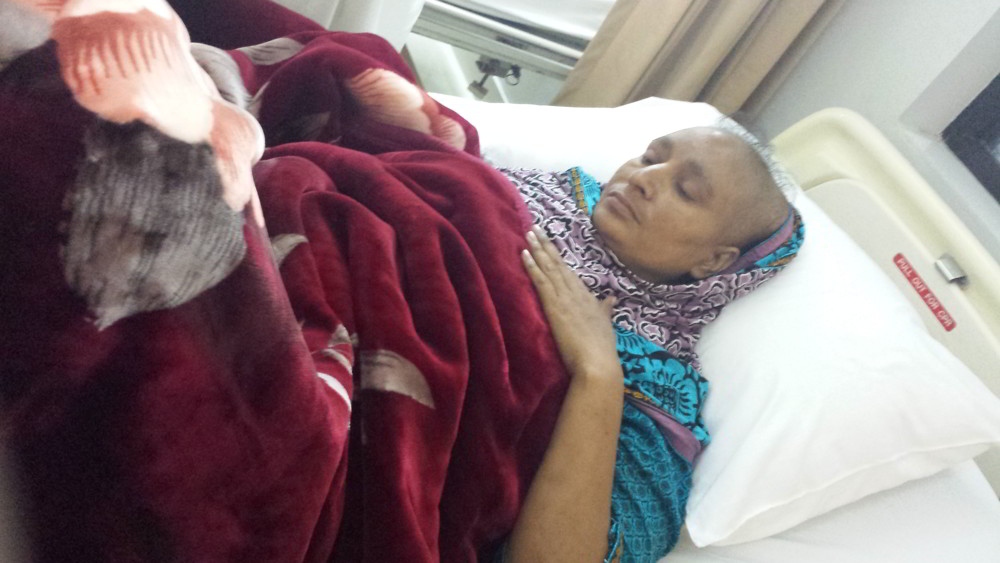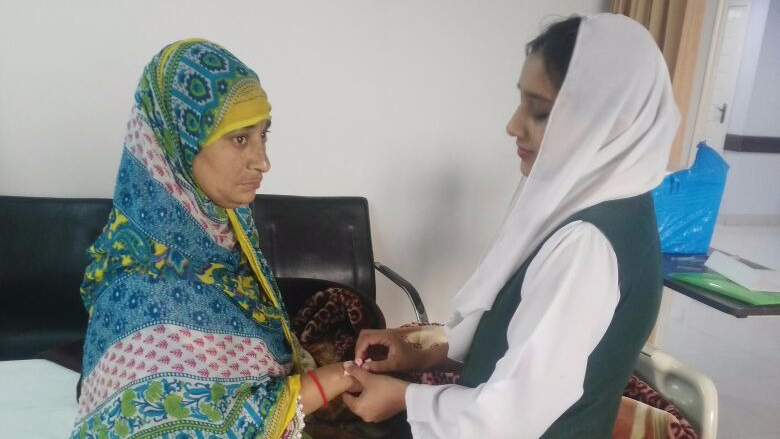 Lubna Bibi 35 years old lady is a diagnosed case of Medullary Carcinoma of Thyroid. She experienced body aches and bone pains a few months later than her major surgery. She was worked up and found to have metastatic disease for which chemotherapy sessions were required. Her 3 chemotherapy sessions have yet been completed in National Hospital and Medical Center under care of Dr Hassan Pervaiz. She has controlled her symptoms of body aches and is ambitious to proceed for her treatment successfully.