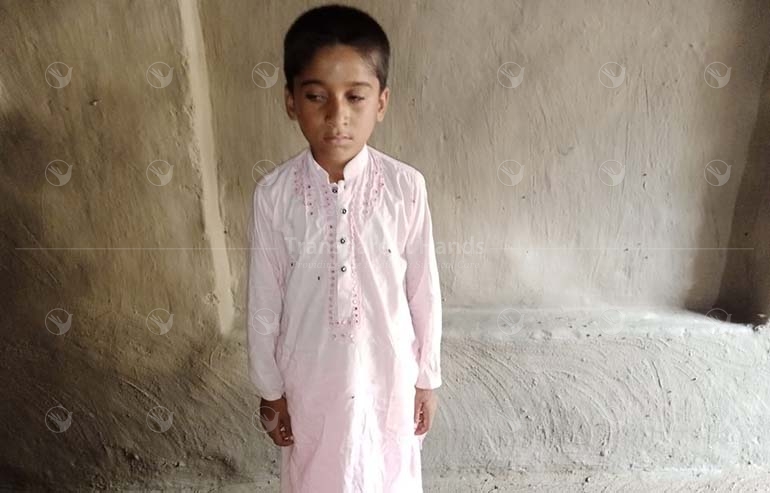 Zohaib Ali's Story
Zohaib Ali has severe Aortic Regurgitation, which is life-threatening and may result in heart failure. He needs to undergo Open Heart Surgery, but his mother cannot bear the expense of this costly surgery. Your support and donations can save Zohaib Ali's heart.
Nine-year-old Zohaib Ali, a resident of Layyah, has been experiencing shortness of breath, fatigue, weakness, nausea, vomiting, and an irregular pulse since birth. After consultation and some diagnostic tests, he was diagnosed with severe Aortic Regurgitation and Left Ventricular Volume Overload. Due to this heart defect, he is unable to gain weight. His mother found out about his condition when he was eight years old. Upon consultation, the doctor told his mother that he needs open-heart surgery for Aortic Valve Replacement. It is a major operation that involves removing a faulty or damaged valve and replacing it with a new one.
Zohaib Ali is an orphan who lives with his mother and brother. His mother is the sole earner in the family and earns just PKR 8000 per month as a maid. His mother's financial condition does not allow her to afford the surgical expenses of Zohaib's Open-Heart Surgery. His mother feels helpless to see her son in such a painful condition.
She shared her distress with the following words: 
"I am worried about my son. I want to play and study like other kids. He is a bright kid with an uncertain future, and this shatters my heart. All of my hopes depend on your support and donations. Kindly donate as much as you can and help me save my child."
Someone referred her to Transparent Hands and contacted us to register the case. We have assured his mother that we will provide her son with the best treatment. You can help this helpless mother and her son. Please come forward and donate generously to save Zohaib's Ali heart.
---
Disclaimer: Transparent Hands makes sure that all the patients get surgery in time. If a patient requires urgent surgery and his/her condition is serious, Transparent Hands conducts the surgery immediately. In the meantime, his/her campaign stays active on the website until we raise the complete funding. The hospitals on our panel have complete trust in us and wait for the payments until the patient's funding is completed.

---

---

---

---
---