Support Amna's Heart Surgery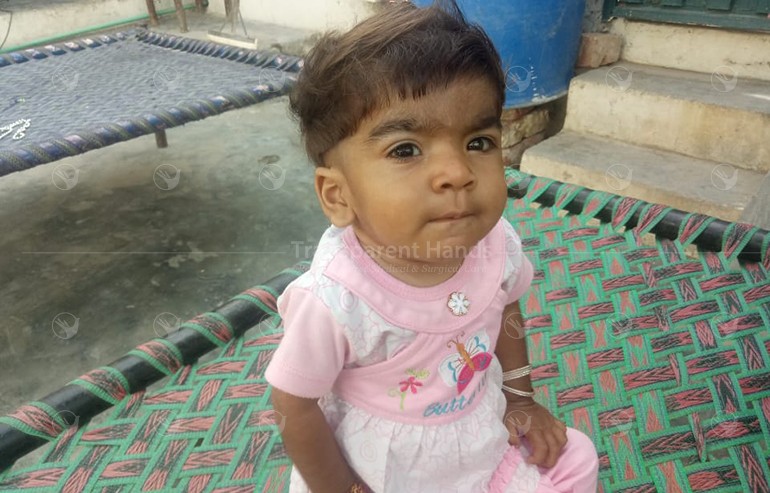 Amna Bibi's Story
Amna Bibi, a resident of Rahim Yar Khan, was born with a deadly heart disease. At the mere age of one and a half years, she has suffered more than most people do in a lifetime. We want to help her overcome her suffering, but it won't be possible without your help. Therefore, we request you to support Amna's heart surgery as much as you can. 
Since birth, little Amna has faced multiple episodes of cyanosis, breathlessness, and high grade fever – all indicative of a congenital heart disease. Upon consultation, Amna was found to have multiple VSDs, PDA and PHT. A ventricular septal defect is a birth defect of the heart in which there is a hole in the wall (septum) that separates the two lower chambers (ventricles) of the heart. Patent ductus arteriosus, or PDA, is a heart defect that can develop soon after birth. It affects the way blood flows through a baby's lungs. PHT or Pulmonary hypertension is a type of high blood pressure that affects the arteries in the lungs and the right side of the heart. In one form of pulmonary hypertension, called pulmonary arterial hypertension (PAH), blood vessels in the lungs are narrowed, blocked or destroyed.
To treat her conditions, the doctor has advised Amna to undergo open heart surgery for PAB and PDA Ligation. While these treatments promise a disease-free life for Amna, her family cannot afford the cost of her surgery. Amna's father is a daily wage worker and hardly manages to earn PKR 20,000 per month. Amna's mother told us:
"My heart breaks every time I try to imagine a world without my little angel. My daughter is my everything. I request everyone reading this to please help my daughter. I pray no mother has to go through what I am going through."
After a lot of distress, Amna's guardians have registered her case with Transparent Hands. We have assured them that we will arrange Amna's surgery as soon as possible. But, it won't be possible without your help. Please support Amna's heart surgery without any delay. 
---
Disclaimer: Transparent Hands makes sure that all the patients get surgery in time. If a patient requires urgent surgery and his/her condition is serious, Transparent Hands conducts the surgery immediately. In the meantime, his/her campaign stays active on the website until we raise the complete funding. The hospitals on our panel have complete trust in us and wait for the payments until the patient's funding is completed.

---

---

---
---

---
---

---

---

---

---
---
---

---
---