Support Bashir Ahmed's Ileostomy Reversal Surgery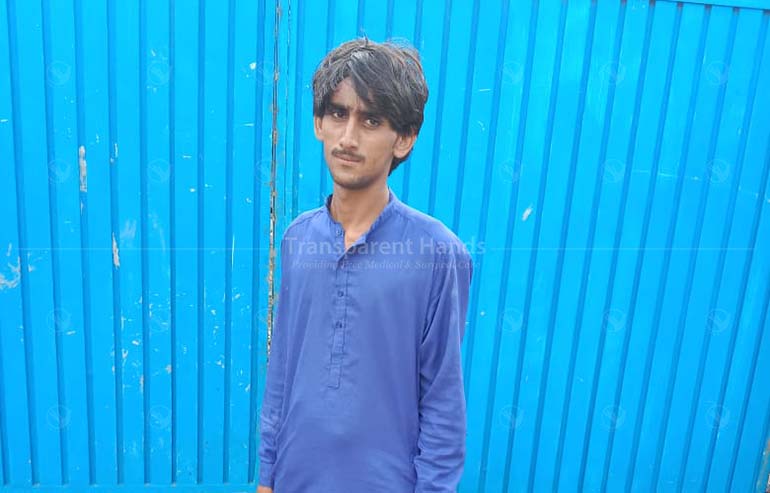 Bashir Ahmed's Story
Bashir Ahmed is waiting for his Ileostomy Reversal Surgery, but he cannot afford to pay for it due to financial constraints. Support Bashir Ahmed's Ileostomy Reversal Surgery and help him live a healthy life. 
Bashir Ahmed, a 19-year-old resident of Rahim Yar Khan, felt sudden abdomen pain three months ago and was taken to the local hospital emergency for evaluation. He was diagnosed with Intestinal Perforation due to a serious complication of Typhoid fever. He was operated and Ileostomy was made to divert intestinal contents into the stoma bag. The doctor advised Bashir to undergo Ileostomy Reversal Surgery after the recovery time. An ileostomy reversal surgery is done to rejoin intestinal ends and restore bowel continuity. He can have normal bowel movements as he did before the surgery.
Bashir Ahmed lives in a small house with his parents and three siblings. His father is the sole earner in the family and earns just PKR 10,000 per month. His family cannot afford to pay for the surgical expenses with their limited income.
His father is in great distress and said: 
"Bashir Ahmed is a bright, young man, but he has been suffering a lot due to his medical condition. He has already gone through a lot of pain and needs your help to live his life to the fullest. I am a poor laborer and cannot afford to pay for his surgery. Please support us with a generous heart."
One of their relatives told them about Transparent Hands, so they contacted us to register the case and make Bashir's Ileostomy Reversal Surgery possible. We have promised to provide him with the surgery, but it is only possible with your generous donations. We urge you to support Bashir Ahmed's Ileostomy Reversal Surgery and make his life easier and healthier. Donate now to improve his quality of life. Every donation makes a big difference. 
---
Disclaimer: Transparent Hands makes sure that all the patients get surgery in time. If a patient requires urgent surgery and his/her condition is serious, Transparent Hands conducts the surgery immediately. In the meantime, his/her campaign stays active on the website until we raise the complete funding. The hospitals on our panel have complete trust in us and wait for the payments until the patient's funding is completed.

---