Support Maria Bibi's Cardiac Surgery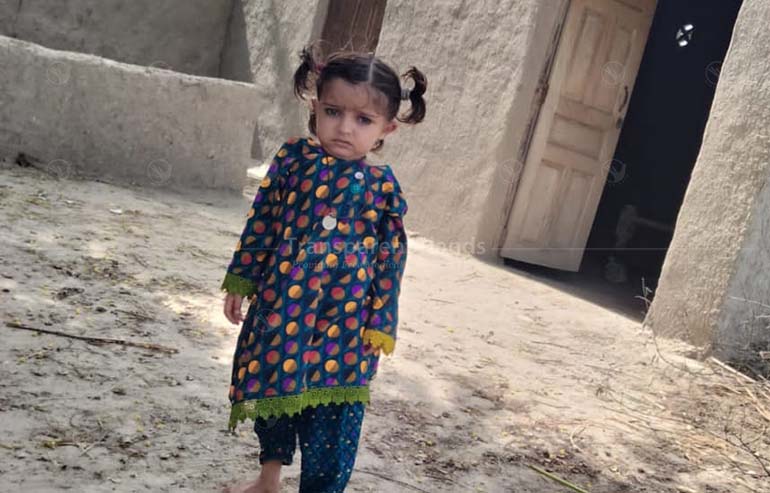 Maria Bibi's Story
Maria Bibi has been suffering from a deadly congenital heart condition. She experiences shortness of breath upon mild exertion, nausea, and vomiting. She is also unable to gain weight. She needs to undergo cardiac surgery, but her mother is unable to pay for this expensive treatment. We urge you to support Maria Bibi's cardiac surgery as much as you can. 
Three-year-old Maria, a resident of Rahim Yar Khan, was born with Atrial Septal Defect (ASD). ASD is a hole between the upper chambers (atria) of the heart. Her mother learned about this condition when she was a year old. After evaluation and running some diagnostic tests, the doctor advised open-heart surgery for ASD Closure. 
Maria Bibi lives with her mother and two siblings. Her father passed away a while ago. She lives in her uncle's home. They have no source of income and receive PKR 10,000 per month as support. Her mother cannot afford to pay for this expensive treatment due to financial constraints. Maria's mother is really worried because she isn't growing and living her life like all the other kids her age. Her mother feels helpless. 
Maria's mother expressed her grief with the following words:
"She is my world. She is like a delicate flower. I can't see her in so much pain. I want her to study and play like all the other girls. I am a widow with no source of income. I need your help to save my daughter's life."
Someone referred Maria's mother to Transparent Hands and we have registered her case. We have assured her mother that we will provide her daughter with the treatment she needs. You can change her life with a donation as small as $10. Please support Maria's cardiac surgery to save this innocent girl's precious life. Donate today! 
---
Disclaimer: Transparent Hands makes sure that all the patients get surgery in time. If a patient requires urgent surgery and his/her condition is serious, Transparent Hands conducts the surgery immediately. In the meantime, his/her campaign stays active on the website until we raise the complete funding. The hospitals on our panel have complete trust in us and wait for the payments until the patient's funding is completed.

---

---

---

---

---

---

---

---

---
---