Support Naeem's Hip Arthroplasty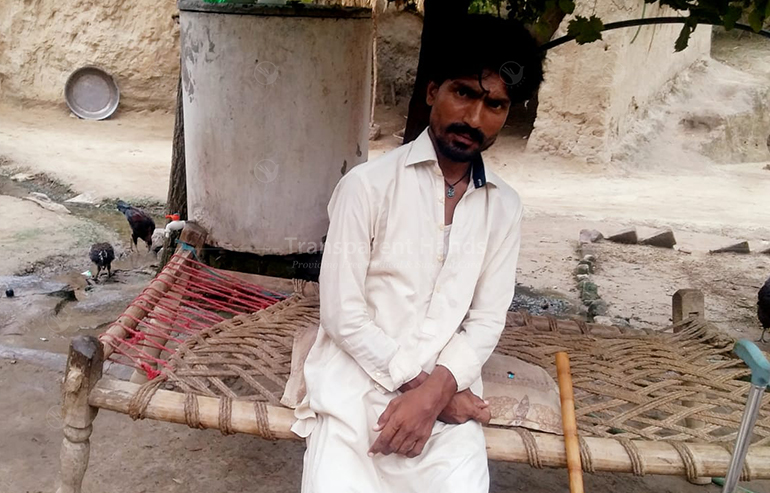 Naeem Ali's Story
Naeem is in indescribable pain all the time, which makes it difficult for him to move freely. You can bring relief to his life with a small donation. He is a young man who can accomplish a lot with your help. We request you to support Naeem's Hip Arthroplasty as much as you can. 
Four years ago, Naeem had a terrible accident in which he fractured his right hip. His family took him to a nearby hospital where he underwent surgery. However, with the passage of time, his movements have become painful. 
Upon another consultation and after undergoing some diagnostic tests, including an X-ray, Naeem was diagnosed with Ankylosing spondylitis. To treat the condition, the doctor has advised Naeem to undergo a total right hip arthroplasty. However, unfortunately, Naeem cannot afford the hefty cost of his surgery due to financial constraints. Due to his deteriorating condition, he cannot work. Thus, he is financially dependent on his brother who works as a laborer and hardly manages to earn PKR 15000 per month. He told us:
"I'm tired of being a burden on my family. I have lost the ability to walk at such a young age. There's so much I still need to do. I pray to see the day when I will be able to get back on my feet and support my family."
Naeem's story brings tears to our eyes. It is heartbreaking that he has been unable to access the treatment he needs due to financial constraints. We have registered his case and need your help to make his life better. Support Naeem's Hip Arthroplasty to bring relief to his life. You can change his future with a small donation. Even a small donation can make a lasting impact. Donate today and receive prayers from Naeem and his family. 
---
Disclaimer: Transparent Hands makes sure that all the patients get surgery in time. If a patient requires urgent surgery and his/her condition is serious, Transparent Hands conducts the surgery immediately. In the meantime, his/her campaign stays active on the website until we raise the complete funding. The hospitals on our panel have complete trust in us and wait for the payments until the patient's funding is completed.

---

---

---

---

---
---

---

---

---