Raheel Ahmed's Story
Raheel was suffering from flu like symptoms. When his parents realized that their son is ill they took him to the doctor . Doctors did all the investigation and found out that he is a patient of Ventricular Septal Defect (VSD), a hole in the heart.
VSD is a common heart defect that is present at birth. The hole separates the heart's lower chambers and allows blood to pass from left to the right side of heart which makes heart to work harder.
Raheel is an 8 year old kid who always felt tired after a slight exertion while the other kids of his age runs and exerts a lot happily. Raheel is unfortunately unable to live a life of a normal kid, where he could get to go to school, play sports or participate in any activity. He has an irregular heartbeat and extreme weakness.
His father works as a laborer in a brick klin so there is no way that he could afford the treatment of his youngest kid. How can he go for a heart surgery of his kid when he has to feed his whole family in just 9000 Rupees?
Doctors have recommended him cardiac surgery for a healthy and normal life . Together, we can prevent Raheel from facing health complications in his future life. Our help can play a significant role in saving one kid's life.
---
Disclaimer: Transparent Hands makes sure that all the patients get surgery in time. If a patient requires urgent surgery and his/her condition is serious, Transparent Hands conducts the surgery immediately. In the meantime, his/her campaign stays active on the website until we raise the complete funding. The hospitals on our panel have complete trust in us and wait for the payments until the patient's funding is completed.

---
Raheel Ahmed's Story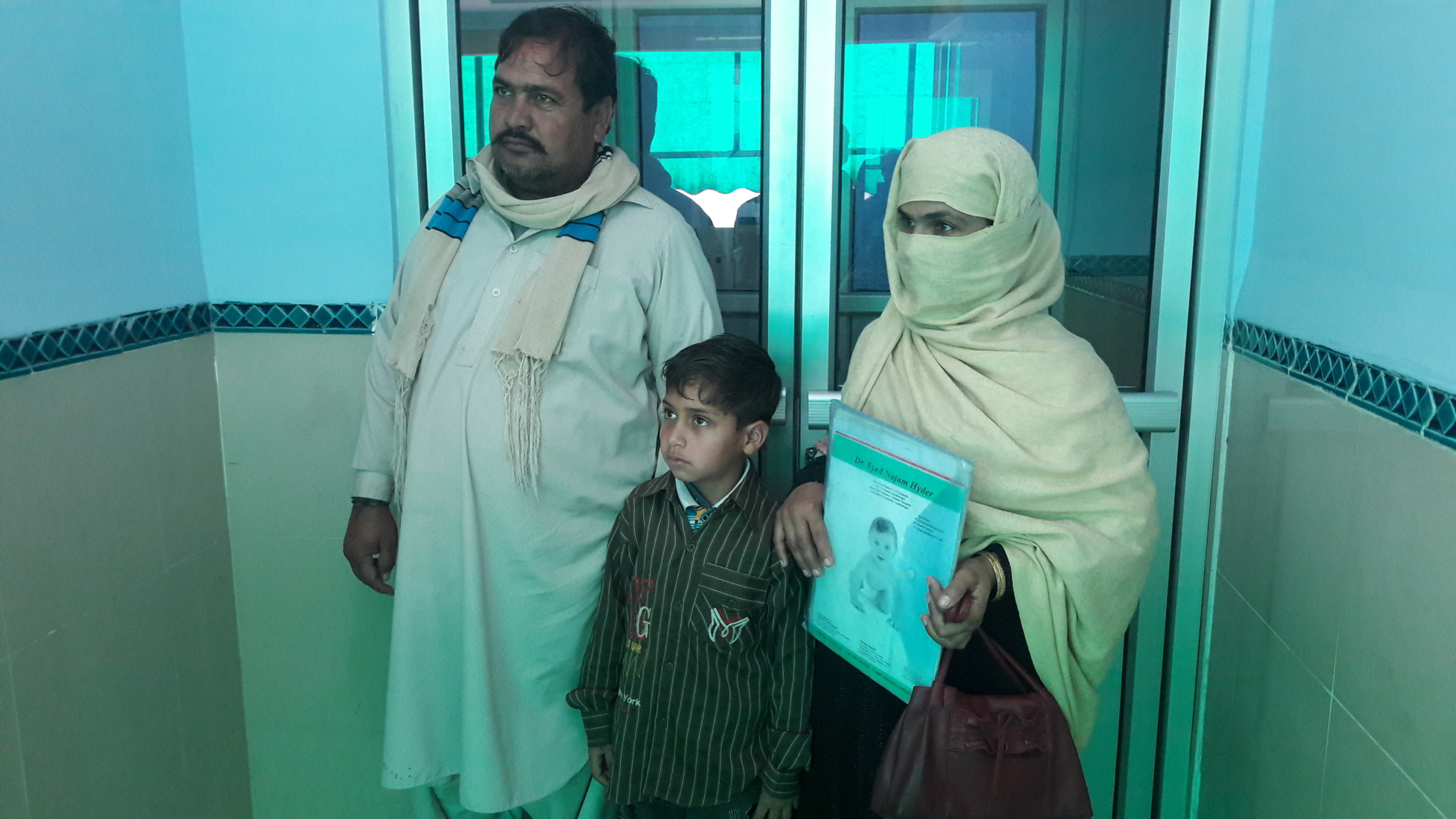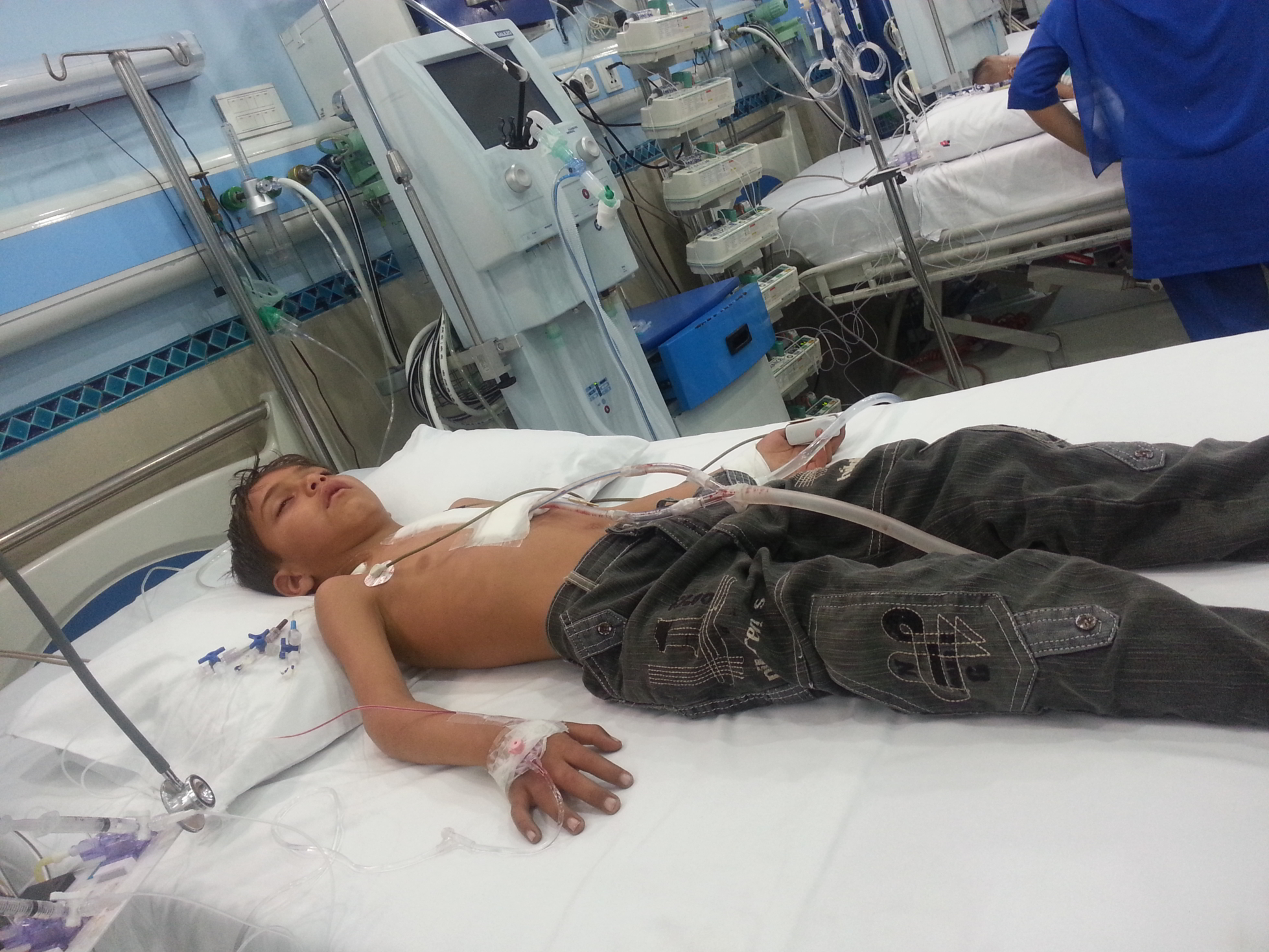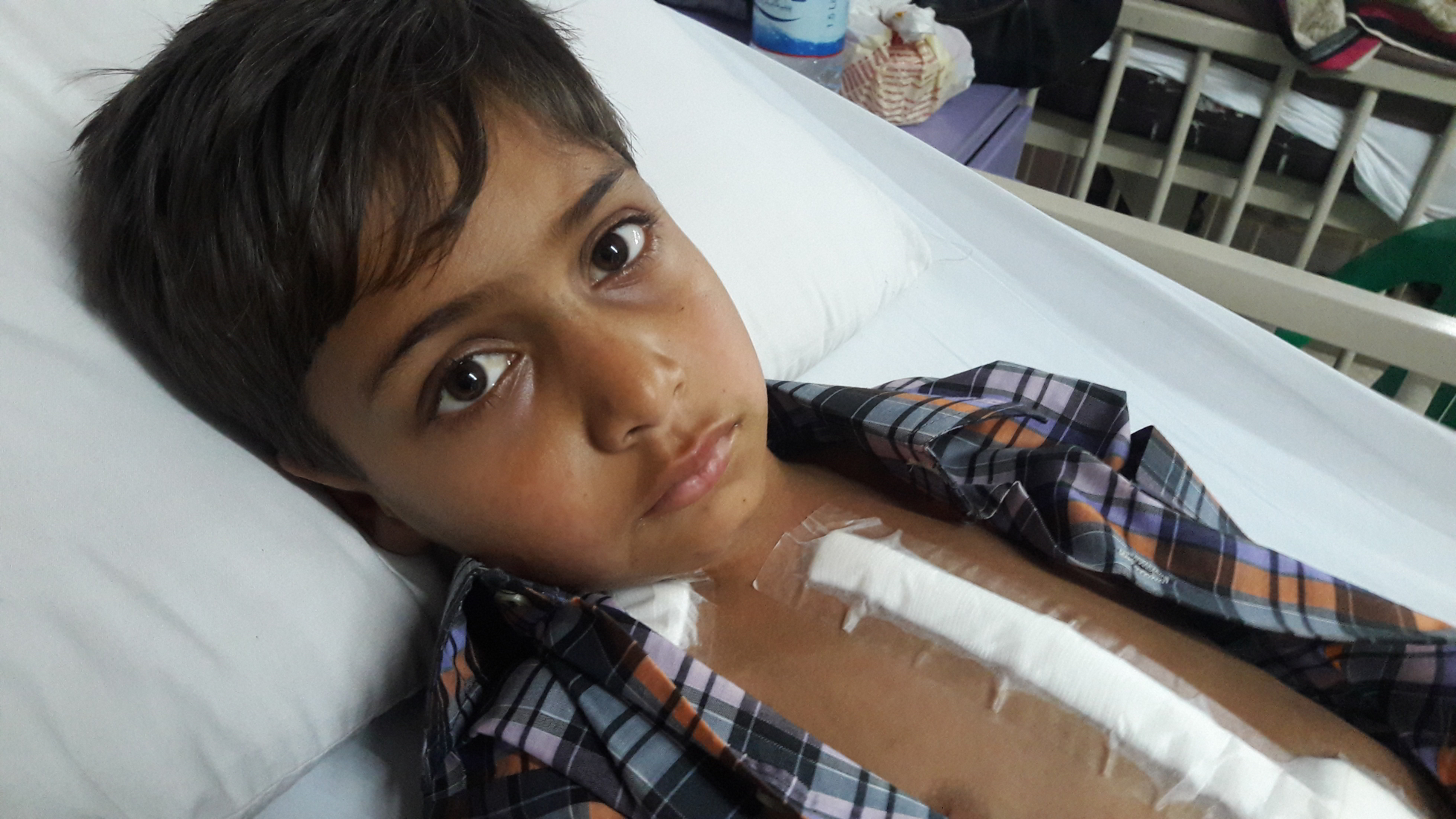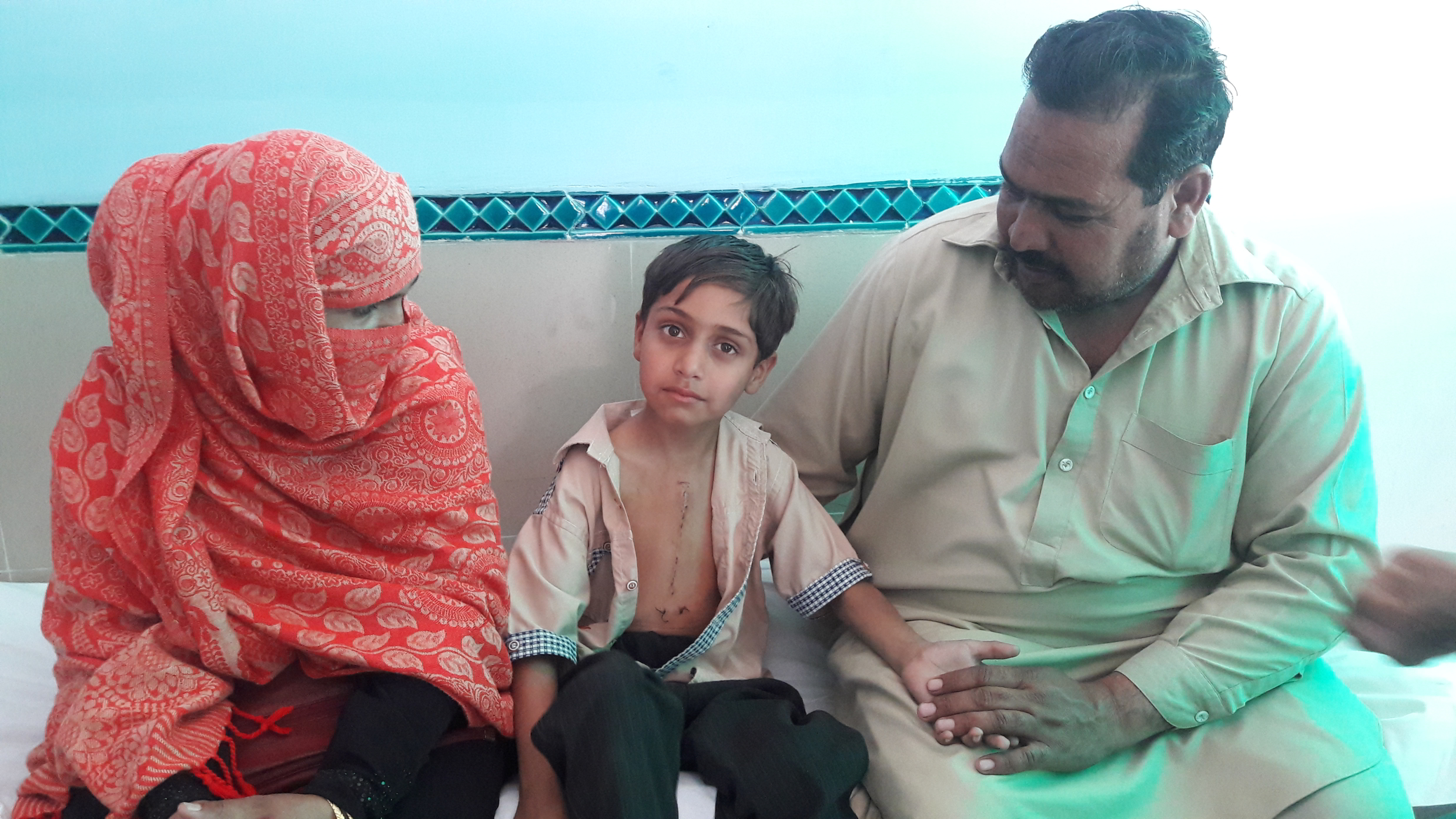 Raheel Ahmed 08 years old boy was experiencing shortness of breath on minimal exertion since he grew up. He was diagnosed with Ventricular Septal Defect (VSD). He was advised an open heart surgery to close the defect. His surgery was done in Ittefaq Hospital on 02-03-16 by Dr Salman Shah. He had good post op recovery and was shifted to ICU for monitoring . Later he was transferred to ward where he remained admitted for next 3 days. He was discharged with stable vitals and satisfactory condition