Ali Awaits Excision and Biopsy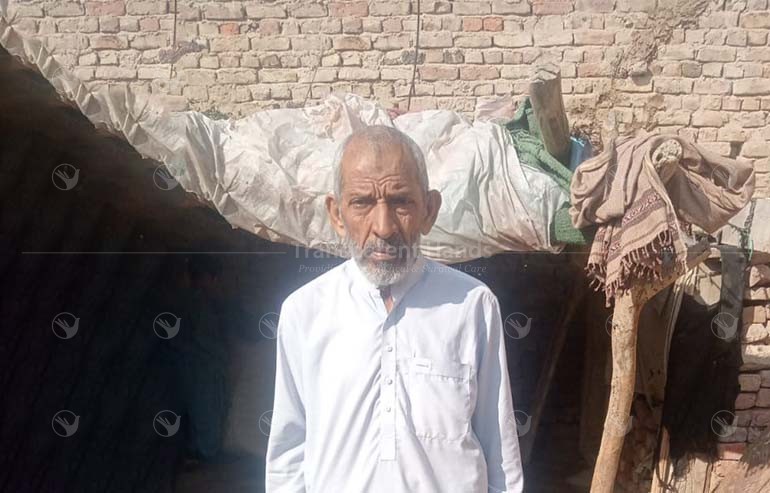 Ali Mohammad's Story
Before you read the details of Ali Mohammad Samo's ailment, please know that you can be the ray of sunshine he is waiting for. Your help, however small it may be, will reach him and give him a chance to have a healthy future. We request you to please donate generously as Ali awaits excision and biopsy.
Ali Mohammad Samo, a 68-year-old resident of Matiari, has been suffering from Osteochondroma of the left Tibia. Osteochondroma is an overgrowth of cartilage and bone that happens at the end of the bone near the growth plate. Most often, it affects the long bones in the leg, the pelvis, or the shoulder blade. For Ali, Osteochondroma is in his left Tibia. The tibia is the shinbone, the larger of the two bones in the lower leg.
To treat this condition, the doctor has advised Muhammad Imran to undergo an Excision and Biopsy surgery for his tumor. Excision is the removal of a lump or tumor. Whereas, a biopsy is the test of removed tissue to examine it for disease. 
Unfortunately, Ali Mohammad Samo cannot afford the hefty cost of this surgery and test. Due to his deteriorating health, Ali Mohammad Samo has been out of work. He told us:
"I have been in pain for the last ten years. I am suffering just because I'm unable to afford quality health care. I see some hope now because I've been told that there are generous donors in this world who are willing to help deserving patients. Please help me."
After a lot of distress, Ali Mohammad has registered his case with Transparent Hands. We have agreed to arrange his surgery as soon as we can. But, it won't be possible without your help. As Ali awaits Excision and Biopsy, so donate without any delay.
---
Disclaimer: Transparent Hands makes sure that all the patients get surgery in time. If a patient requires urgent surgery and his/her condition is serious, Transparent Hands conducts the surgery immediately. In the meantime, his/her campaign stays active on the website until we raise the complete funding. The hospitals on our panel have complete trust in us and wait for the payments until the patient's funding is completed.

---
---

---

---

---
---
---