Amir's Above Knee Prosthesis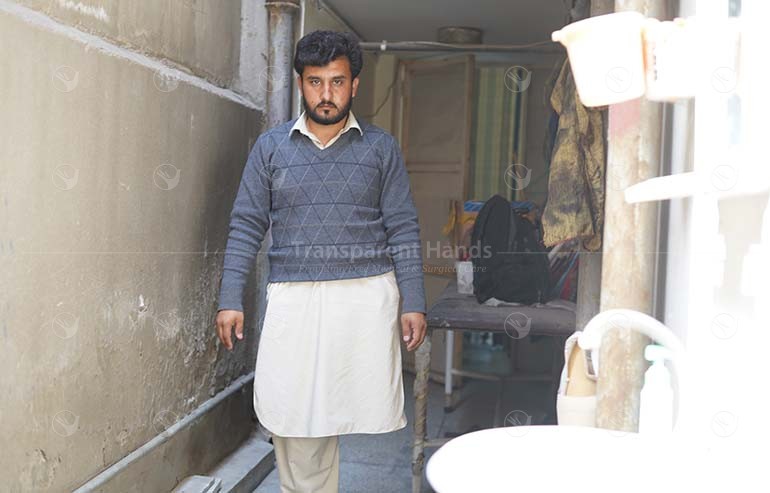 Amir Zaman's Story
Since his leg was lost, Amir Zaman's life has been extremely challenging. He goes through a lot of physical and mental anguish every day. Not only does he have to rely on others for his financial needs, but he has also not been able to carry out a lot of his basic activities and tasks without someone's help. Every day is a struggle for him. His life can improve significantly with the help of an artificial leg, but he cannot afford it. We request you to donate for Amir's above knee prosthesis as much as you can.
Amir Zaman, a 24-year-old resident of Swat, sustained injuries to his leg and the wound got infected. Over time, the infection spread to his leg above the knee. He endured this pain for a year until the doctor advised him to get his left leg amputated above knee level.
Amir Zaman is a student and his father passed away a while ago.  He relies on his elder brother for his basic needs. Due to Amir's condition, he is unable to earn a living and completely relies on others for financial assistance. He is now having difficulty while carrying out even the most basic tasks. Amir came to Transparent Hands and requested us to provide him with a left Above-knee Prosthesis. This prosthesis can help him get back on his feet again. Amir shared his distress with Transparent Hands in the following manner:
"My life has taken a tragic turn since the amputation. I feel helpless all the time. I want to support my family like my brother but I need an artificial leg to do so. Please help me regain control of my life."
Now that Amir Zaman's case has been registered with Transparent Hands, we are determined to help him get back on his feet. Please be generous and donate for Amir's Above Knee prosthesis so that he can walk independently again.
---
Disclaimer: Transparent Hands makes sure that all the patients get surgery in time. If a patient requires urgent surgery and his/her condition is serious, Transparent Hands conducts the surgery immediately. In the meantime, his/her campaign stays active on the website until we raise the complete funding. The hospitals on our panel have complete trust in us and wait for the payments until the patient's funding is completed.

---

---

---

---

---

---