Donate Dawood Ahmed for his Anorectoplasty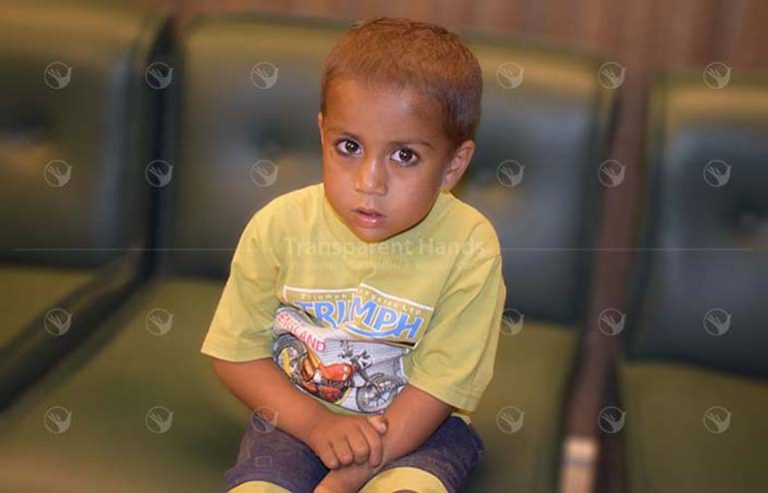 Dawood Ahmed's Story
"My son was born with a birth defect and is in constant discomfort, ever since. I do not have the means to afford his treatment. Please help to ensure a happy and healthy childhood for him, by contributing for his surgery." – Dawood's father requested.
4 year old, Dawood Ahmed was born with Anorectal Malformation. His first surgery was done at the age of 5 days, where his colostomy was made. Now the doctors have advised him Posterior Sagittal Anorectoplasty (PSARP).
His parents took him to numerous public and private hospitals, but none of them accepted to conduct his surgery, free of cost.
It is difficult for Dawood's mother to manage his hygiene due to the stoma bag attached to his abdomen. He often remains in an unclean state, carrying a foul odor. He needs to start school, but this is not possible because of the bag attached for stool collection.
Dawood has two brothers. His father is a laborer, earning 14,000 PKR each month. They live in a house of joint ownership, in the village, with his 5 uncles. His father does not have the means to afford Dawood's surgery.
They finally came to know about Transparent Hands and requested for free surgical procedure.
Dawood is now scheduled for his Anorectoplasty at Akram Medical Complex, through Transparent Hands. Kindly donate for his surgery. Our contribution will give him the opportunity to start school and live a normal life.
Donate Now!

---

---

---

---