Donate Fauzia Parvin for her Hysterectomy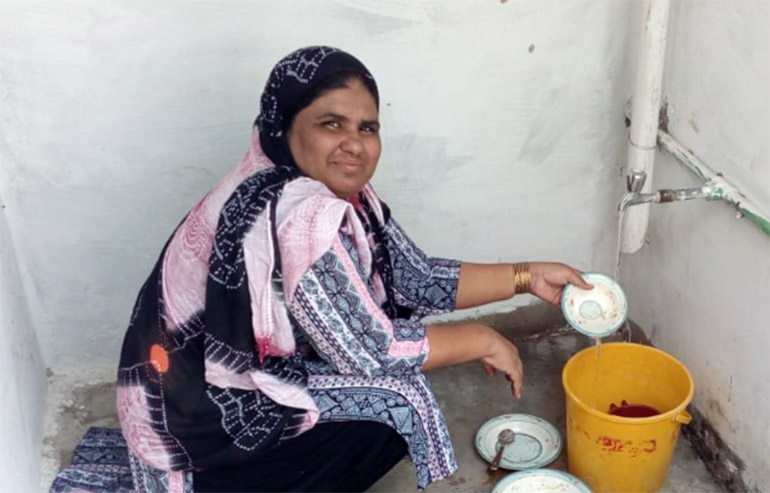 Fauzia parvin's Story
Fauzia Parveen 41 years old lady had heavy menstrual bleed and lower abdominal pain for many years. She was diagnosed to have Abnormal uterine bleeding (AUB) which had failed to respond to medical treatment. She was advised to undergo hysterectomy to get permanent relief from her misery. Her Hysterectomy along with Lt salpingo ophorectomy was done in Abid Hospital, Mian Channu on 03-09-18 by Dr Niaz Ahmed. She stayed for 4 days in hospital and had good post operative recovery. She was discharged in perfect health.
Read More
Fauzia parvin's Story
Your support will enable her to start a healthier life again with her family
Fauzia Parvin resides in a rural area of Khanewal with her husband and 5 kids. All her kids go to school expect her little son who is three years old. Fauzia's husband works as a conductor on a local bus and he hardly earns around 600 rupees a day. In such meager income, this family struggles to even manage three-times meal. In such circumstances, Fauzia's health is deteriorating with each passing day and her husband is not even able to get her treated properly.
Around 2 years ago, Fauzia was diagnosed with uterine fibroids. After undergoing some tests, doctor gave her medicines that could only provide her relief for a few months. For last 7 months, Fauzia has been experiencing severe abdominal pain and excessive bleeding during her menstrual cycle. She is often bed ridden most of the days every month. During her menstrual cycle, she cannot even perform her household chores due to weakness. Doctor has advised her to undergo hysterectomy as this is the only solution for permanent relief. Fauzia doesn't have enough money to get the required surgical treatment. Her husband contacted many hospitals but they didn't pay attention to her. When Fauzia came to know about Transparent Hands, she finally got relief after hearing that she'll undergo surgery for free.
Fauzia Parvin is now scheduled for her Hysterectomy in a few days at Abid Hospital, Mian Channu. We request you to please give as much as you can for her surgery.
Your prayers and support can enable her to start a healthy life again with her family. Help her now!
Donors who are supporting Fauzia parvin

---
---

---