Donate for Nadeem's Artificial Leg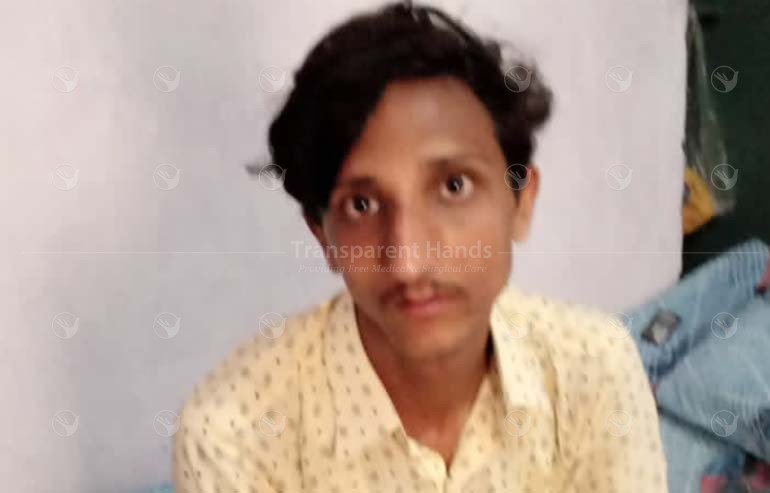 Nadeem Hassan's Story
Nadeem Hassan's life has been full of difficulties since his leg was amputated. He endures physical and mental misery on a daily basis. Please know that no matter how small or big your contribution is, it will make a significant difference in his life. We request you to donate for Nadeem's artificial leg and help him gain mobility. 
Nadeem Hassan, a 22-year-old resident of Lahore, has been feeling helpless for a long time. He was bitten by a poisonous insect and developed an infection when he was just eight months old. As a result, his left leg had to be amputated below the knee level.

Nadeem's parents passed away a while ago and his siblings abandoned him because of his disability. Nadeem still works as a daily wager to make ends meet and lives with a friend. He cannot afford to pay for the prosthesis without the help of a generous donor like you. An artificial leg will make it easier for him to carry out many tasks and improve the quality of his life significantly. Nadeem reached out to Transparent Hands and requested us to provide him with a left below-knee prosthesis. Nadeem shared his distress with Transparent Hands in the following manner:
"When my parents passed away, I knew that no one would help me. Instead of extending support, my siblings abandoned me. I feel helpless because of this disability. This is not the life I want for myself. Please help me. "
Now that Nadeem Hassan's case has been registered with Transparent Hands, we are determined to help him get back on his feet. Donate for Nadeem's artificial leg and help him walk independently.
---
Disclaimer: Transparent Hands makes sure that all the patients get surgery in time. If a patient requires urgent surgery and his/her condition is serious, Transparent Hands conducts the surgery immediately. In the meantime, his/her campaign stays active on the website until we raise the complete funding. The hospitals on our panel have complete trust in us and wait for the payments until the patient's funding is completed.

---

---

---