Donate for Sami Khatoon's Stone Removal Surgery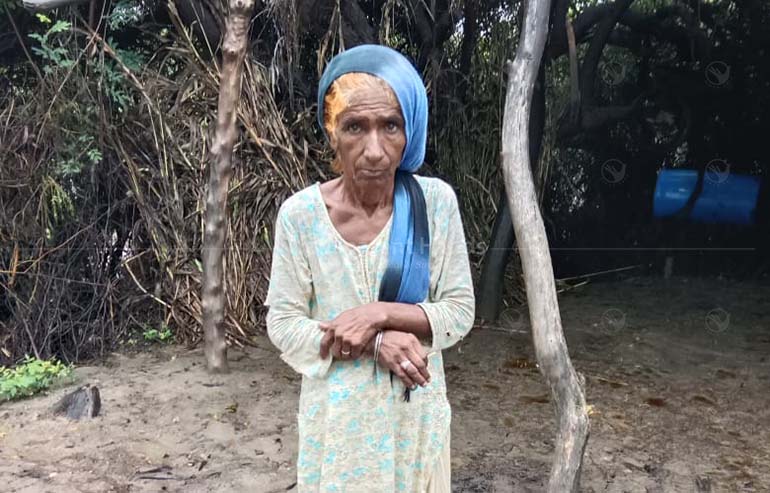 Sami Khatoon's Story
Sami Khatoon has been feeling a sharp pain in her back and bleeds while urinating due to ureteral stones. This condition is making it difficult for her to do her household chores. Her son is not in a stable financial situation and cannot pay for his mother's surgery. We urge you to donate for Sami Khatoon's stone removal surgery and bring relief back into her life. 
Sami Khatoon, a 57-year-old resident of Hyderabad, started suffering from hematuria (blood in the urine) and backaches four years ago. Upon consultation, she was diagnosed with right ureteric stones. Ureteral stones are kidney stones in one of the ureters that connect the kidney to the bladder. The urologist advised her to undergo ureteroscopic removal. It is a surgical procedure in which a urologist passes a tiny wire basket into the lower ureter via the bladder, grabs the stone, and removes it.
She lives in a small house with her son, daughter-in-law, and two grandchildren. His son is a daily wager who hardly earns PKR.12000 per month. Due to inflation and financial constraints, he cannot pay for the treatment his mother needs. 
Her son said in distress:
"My mother used to be very active and energetic before this health condition. Now, she feels backaches and weakness all the time. She is under so much stress and anxiety every day. I can't see her like this. We are counting on Transparent Hands to give my mother the best treatment. Kindly donate for my mother's ureteroscopic removal." 
Someone told them about Transparent Hands and they approached us with great expectations. We have registered her case. However, we need your support to provide her with the surgery she needs. Even a small donation can make a huge impact. We urge you to donate for Sami Khatoon's stone removal surgery today!  
---
Disclaimer: Transparent Hands makes sure that all the patients get surgery in time. If a patient requires urgent surgery and his/her condition is serious, Transparent Hands conducts the surgery immediately. In the meantime, his/her campaign stays active on the website until we raise the complete funding. The hospitals on our panel have complete trust in us and wait for the payments until the patient's funding is completed.

---

---

---