Donate for Zarwari's Cardiac Procedure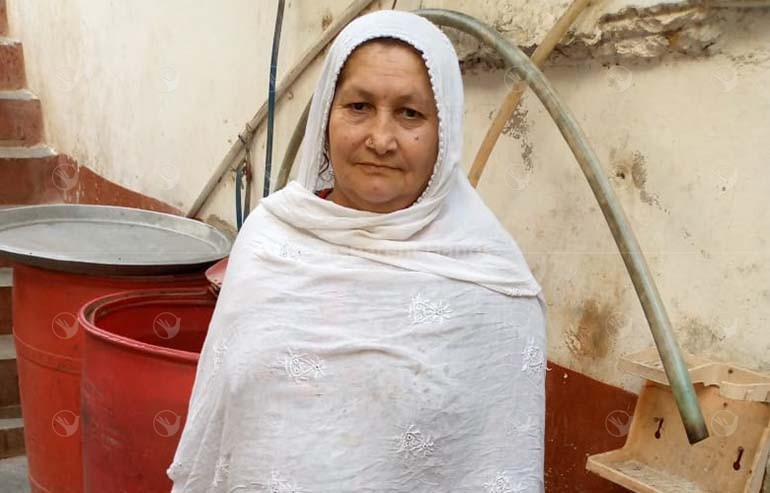 Zarwari Bibi's Story
Zarwari has been suffering for a long time now and her life has become a constant struggle. Please know that your contribution, no matter how little or big, can make a huge difference in her life. So, we request you to donate for Zarwari's Cardiac procedure as much as you can.
Zarwari, a 51-year-old resident of Peshawar, has been suffering from chest pain and agitation for the last 14 years. She suffered a heart attack 14 years back where she was found lifeless and revived when a CPR was performed on her. Previously, she underwent  angioplasty in 2020. However, she has been feeling unbearable chest pain again. This chest pain is affecting her life in many ways and eventually there came a day when she could not bear it and was rushed to hospital where she was diagnosed with Acute Coronary Syndrome. Acute coronary syndrome is a term used to describe a range of conditions associated with sudden, reduced blood flow to the heart. Zarwari was further advised to undergo Angiography with a PCI placement.. 
Zarwari's husband is a fruit hawker with a meager income of PKR 20,000. They have been provided shelter by a relative but with a family of seven people to support, it is very difficult for them to afford the cost of  Zarwari surgery.
A doctor told her about Transparent Hands and she contacted us. Zarwari shared her distress with Transparent Hands in the following manner:
"I have been suffering from this heart condition for a very long time and now that I am getting old, it has become very difficult for me to bear it. Please help me."
Transparent hands has verified and registered Zarwari's case and we are determined to provide her with the treatment she needs. However, we need your generous donations and support to do so. Donate for Zarwari's cardiac procedure without any delay.
---
Disclaimer: Transparent Hands makes sure that all the patients get surgery in time. If a patient requires urgent surgery and his/her condition is serious, Transparent Hands conducts the surgery immediately. In the meantime, his/her campaign stays active on the website until we raise the complete funding. The hospitals on our panel have complete trust in us and wait for the payments until the patient's funding is completed.

---

---

---

---

---

---

---

---

---

---

---

---

---

---

---

---