Donate Kalsoom Bibi for her Hernioplasty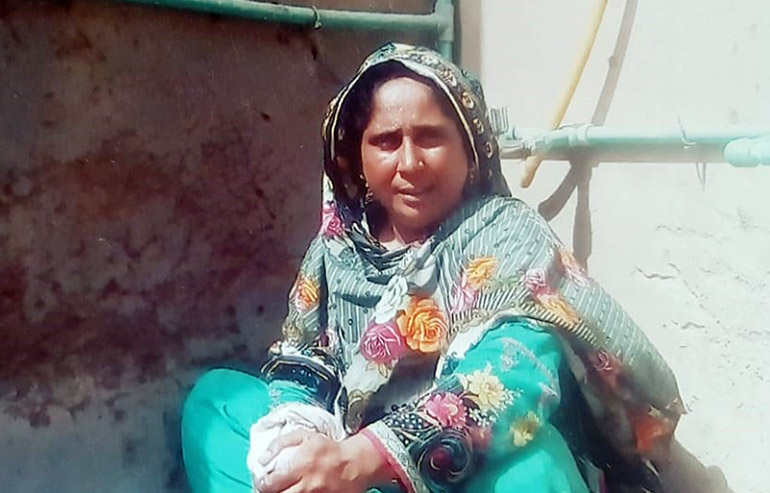 Kalsoom Bibi's Story
Kalsoom Bibi 43 years of age was suffering from Umbilical hernia. She experienced frequent episodes of abdominal pain because of this and was advised surgery. Her Mesh Hernioplasty was done on 16-08-18 in Abid Hospital, Mian Channu by Dr Abdul Saeed Sajid. She remained admitted for 2 days after surgery and had good recovery. Now she is symptom free and back to her work.
Read More
Kalsoom Bibi's Story
Your support can bring this mother back to healthier life!
Kalsoom Bibi is a 43 years old woman who lives in a small town of Faisalabad with her husband and 4 school going kids. Not only she loves performing her household chores, but she also makes sure to make everyone happy around her. Her whole life revolves around her husband and kids.
Kalsoom Bibi was happily living her life with her family until her health started deteriorating. Around one year ago, she experienced severe abdominal pain. She went to a doctor who told her that there is nothing to be worried about as it was just a minor stomach issue. Kalsoom Bibi took medicines for a few days but her pain didn't go away. She was not only suffering from abdominal pain, but also umbilical swelling and vomiting. She underwent some tests in a local hospital and was diagnosed with Umbilical Hernia. Doctor advised her to undergo surgery for its removal.
In past few months, Kalsoom Bibi went to various hospitals for free of cost surgical treatment but nobody paid attention to her. They have put her on a long waiting list but Kalsoom Bibi's health is not allowing her to wait anymore. Her health is getting worse with each passing day due to which she is unable to perform her household chores. She doesn't have money to bear the surgical expenses herself. Her husband works as a delivery man and earns around 400 rupees a day. In his meager income, it is impossible for them to pay for the surgery and also for the household expenses. In this tough time, somebody guided them to contact Transparent Hands.
Kalsoom Bibi is now scheduled for her Hernioplasty in a few days at Abid Hospital, Mian Channu. Her struggles don't end here. Her surgery will only be possible with the help of your donations. We request you to please donate for her surgery as much as you can so that she can get rid of her painful symptoms.
Even a single penny matter!
Donors who are supporting Kalsoom Bibi

---

---