Donate Maqsood Ahmed for his Herniotomy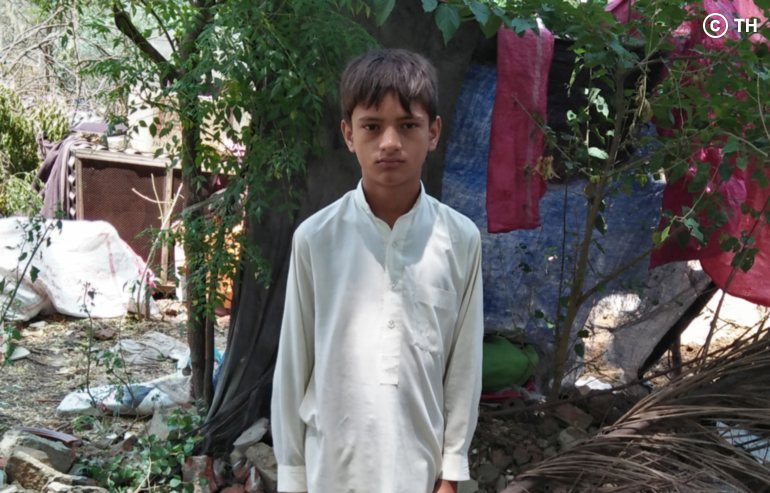 Maqsood Ahmed's Story
Maqsood Ahmed 12 years old boy was suffering from Rt Inguinal Hernia and Retractile Testicle. His parents were concerned about his both problems since his childhood. He was advised surgery to correct the hernia and fix the missing testicle into his scrotum. His Herniotomy and Orchidopexy was done in Akram Medical Complex on 12-07-17 by Dr Ahmed Fawad. He stayed for two days post-operatively and was discharged in satisfactory condition.
Read More
Maqsood Ahmed's Story
This month, give your zakat for the surgery of this young boy and provide him permanent relief.
Maqsood Ahmed is a 12 years old boy who lives in a small village of Kasur with his parents and 3 school going siblings. Maqsood is a student of 7th class but since last few months, he is having difficulty in going to school because of increasing swelling in his groin. Not only this, he often experiences pain in it. If he walks or runs for long, this swelling gets stuck and also causes abdominal pain.
Maqsood has congenital disease of inguinal hernia. Around 2 years ago, he was diagnosed with this disease after going through various painful symptoms. Doctor advised them to prepare for surgery as this is the only way for permanent relief. This poor family had no money to afford the surgical expenses. They went to many hospitals in hope of free surgical treatment but every time they were turned away. Maqsood's father is a labourer and earns around 400 rupees a day. He can't get Maqsood operated in such meager income.
Luckily, this miserable family came to know about Transparent Hands and they immediately brought Maqsood here. He is now scheduled for Herniotomy in a couple of days.
Help Maqsood now with your generous donations and zakat. Only with your support, this young boy can get permanent relief and can start his school again.
Donors who are supporting Maqsood Ahmed

---

---

---

---

---

---

---

---

---

---