Donate Muhammad Abbas for his Bracka-1 Surgery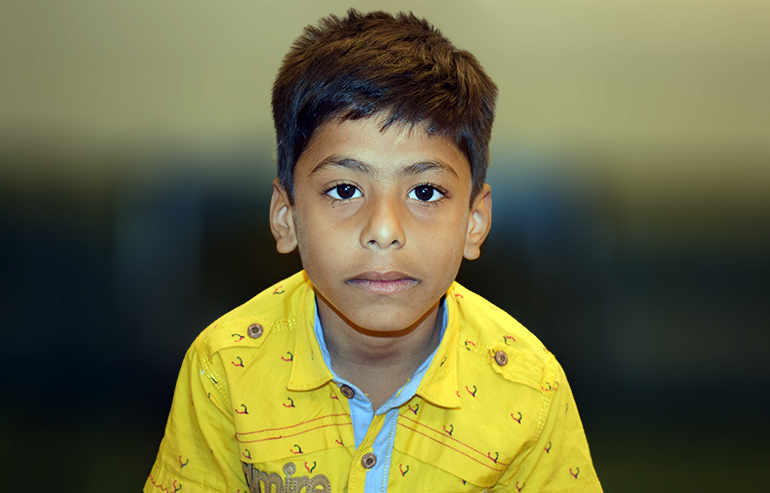 Muhammad Abbas's Story
Help this poor child whose mother has died and his father is not able to support him due to lungs disease!
When Muhammad Abbas was born, his mother left this world due to hepatitis. His father is also suffering from lungs disease due to which he is not able to work and take care of his 3 kids. Abbas's aunt takes care of him and his grandmother takes care of his sisters. She works as a maid and earns a meager income from which she tries her best to provide all the basic necessities to her grandkids. But she is not able to bear the cost of Abbas's treatment.
Abbas was born with Hypospadias disease – a congenital condition in males in which the opening of the urethra is on the underside of the penis. He has lived with this condition for 7 years but now it is making him uncomfortable. His urination is not normal due to which he feels abdominal pain. His aunt took him to various hospitals where doctor advised him to undergo two surgeries to make his usual passage for urine. Doctor told them that Abbas will not be able to produce cells for future growth if the surgery is not conducted on time. This family is already living hand-to-mouth. In such circumstances, it is impossible for them to pay for his surgical expenses. They went to many institutes for help until one day, they found about Transparent Hands.
Abbas is now scheduled for his first surgery 'Bracka-1' in a few days at Akram Medical Complex. This poor child has already suffered a lot in his life. We request you to please donate for him so that he can spend the rest of his life in good health.
Donate for his surgery now!
Donors who are supporting Muhammad Abbas

---

---

---

---

---