Donate Muhammad Khalid for his Open Heart Surgery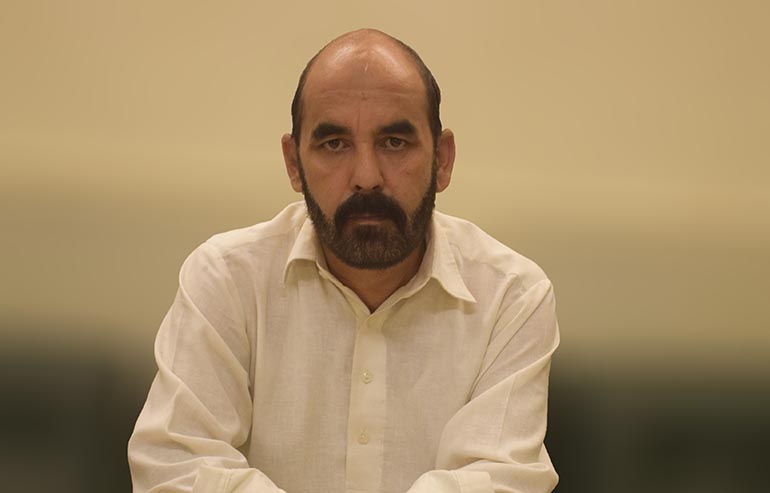 Muhammad Khalid's Story
Muhammad Khalid 48 years old man had Myocardial Infarction (MI) and was suffering from severe chest pain 3 months ago. His percutaneous intervention (PCI) was done and was advised open heart surgery- (CABG) coronary artery bypass graft. His surgery was done in National Hospital & Medical Center on 16-07-18 by Dr Ahmed Shehbaz. He stayed for 5 days and recovered well. He was discharged in good health.
Read More
Muhammad Khalid's Story
He is scared that he might not live longer to take care of his one year old daughter due to his threatening heart disease
Muhammad Khalid lives in a small town of Abbottabad with his small family. He has many dreams to fulfill for his only daughter who is just one year old. His life revolves around his family and their needs but destiny has something else written for him. Muhammad Khalid is fighting the battle of his life due to his heart disease.
This all started when he experienced first heart attack while he was at work. He felt severe pain in his chest and arm and he fell unconscious. His colleagues immediately took him to hospital where he was given urgent treatment. Doctor told him that a little delay in treatment could result in his death. He was given medication for relief but after some time, he experienced two more minor attacks. Doctor told him to undergo Coronary Artery Bypass Grafting (CABG) as soon as possible otherwise he might face another life-threatening heart attack. He is not able to go to work due to his painful symptoms. He feels pain in his chest and difficulty in breathing.
Muhammad Khalid doesn't have enough funds to undergo surgery. He works as a security guard in a company and earns only 15,000 rupees a month. In such meager income, he has to take care of his family needs and also pay for his medical treatment. He contacted many local hospitals for free of cost surgical treatment but nobody gave any positive response to him. In such difficult time, he came to know about Transparent Hands.
Muhammad Khalid is now scheduled for his open heart surgery in a few days at National Hospital, Lahore. His surgery will only be possible with your kind support. Your donations can give a new life to this poor father!
Help Muhammad Khalid so that his little daughter shouldn't be deprived of her father's love!
Donors who are supporting Muhammad Khalid

---

---

---

---

---

---

---

---

---

---

---