Donate Naila Sarwar for her Cholecystectomy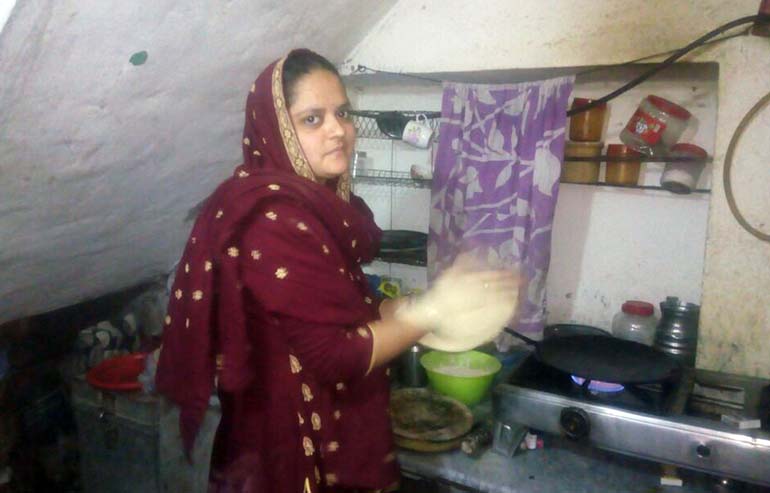 Naila Sarwar's Story
Naila Sarwar is a 28 years old mother who lives in a small house located in rural area of Khanewal with her husband and 4 children. Her two younger children go to school whereas other two stay with her at home. Naila's husband works at iron shop and hardly earns around 10,000 rupees a month. In such meager income, they have to pay school fees of their kids and also for their household expenses.
Naila has been suffering from epigastric pain and vomiting for one year. She took medicines from various doctors but that couldn't provide her relief. Finally she underwent some medical tests and was diagnosed with 'Cholelithiasis – formation of gallstones'. Doctor recommended her to undergo surgery for the removal of gallbladder but Naila don't have sufficient resources to pay for the surgical expenses. This family is already living a miserable life in their small home. They cannot even afford to buy medicines let alone surgical treatment.
Naila came to know about Transparent Hands through one of the doctors she visited earlier. She is now scheduled for Laparoscopic Cholecystectomy in a few days at Abid Hospital in Mian Channu. Her surgery will only be possible with your charity and donations.
Please donate as much as you can for this poor mother so that she can get back to her normal and healthy life with her husband and kids!
Donors who are supporting Naila Sarwar

---
Naila Sarwar's Story
Naila Sarwar 28 years old lady was suffering from upper abdominal pain and dyspepsia. She was diagnosed with Symptomatic gallstones and was advised surgery for this. Her Laparoscopic cholecystectomy was done on 25-03-18 in Abid Hospital, Mian Channu by Dr. Abdul Saeed Sajid. She remained admitted for 2 days and had good post operative recovery. She was discharged in perfect health.