Donate Naseem Bibi for her Hernioplasty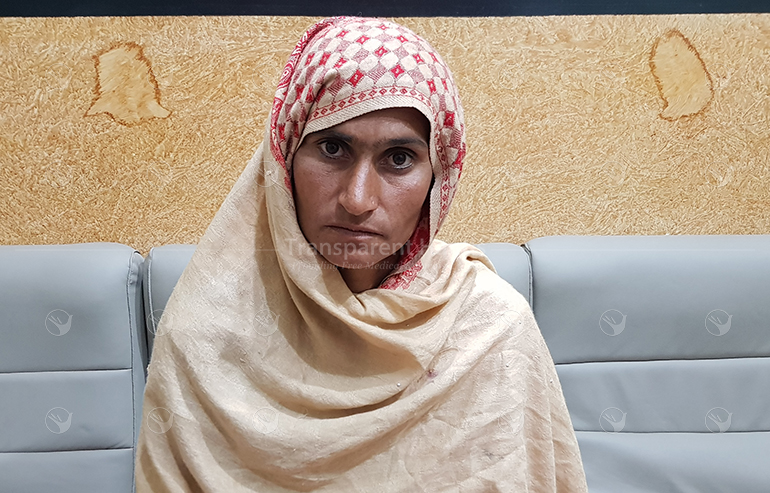 Naseem Bibi's Story
"My mind has stopped functioning properly since my husband passed away leaving me and kids behind with no source of income. Things are getting even more difficult due to my bad health as I don't have the ability to pay for my treatment. I wish nothing but to live a normal life with my children. Please help me to pay for my surgery. "- pleaded Naseem Bibi
Naseem Bibi is a 37 years old widow who is diagnosed with Para Umbilical Hernia. She is suffering from swelling and pain at the umbilical area from the last 3 years.
Her condition has deteriorated in the last 6 months as symptoms of abdominal discomfort, nausea and vomiting have become worse and she is unable to do any physical activities. She went to many private and government hospitals for treatment but the doctors have advised her surgery for permanent relief.
Naseem Bibi cannot afford to pay for her medical expenses because she does not have any fixed income. It's been 1 year that her husband has died due to Hepatitis C and Chronic Liver Disease. She has two daughters and a 1-year-old son and both her elder children are studying at school.
Naseem Bibi and her children are dependent on her brother-in-law for living. Her brother-in-law is a daily wage laborer on a dairy farm and earns only 15000 PKR per month. In these circumstances, it is impossible for Naseem Bibi or her family to pay for her expensive surgery or medical bills.
Naseem Bibi is in desperate need of our support. She is scheduled for her surgery in a few days at Abid Hospital, Mian Channu. But her surgery will only be successful with our kind prayers and generous contributions.
Our donation can help Naseem Bibi to recover from her illness and get permanent relief.
Donate Now!

---

---
Naseem Bibi's Story
Naseem Bibi 48 years of age was suffering from Paraumbilical hernia. She experienced abdominal pain because of this and was advised surgery. Her Mesh Hernioplasty was done on 13-03-19 in Abid Hospital, Mian Channu by Dr Abdul Saeed Sajid. She remained admitted for 2 days and had good post-operative recovery. She was discharged symptom free and in good health.