Donate Razia Naaz for her Total Knee Replacement Surgery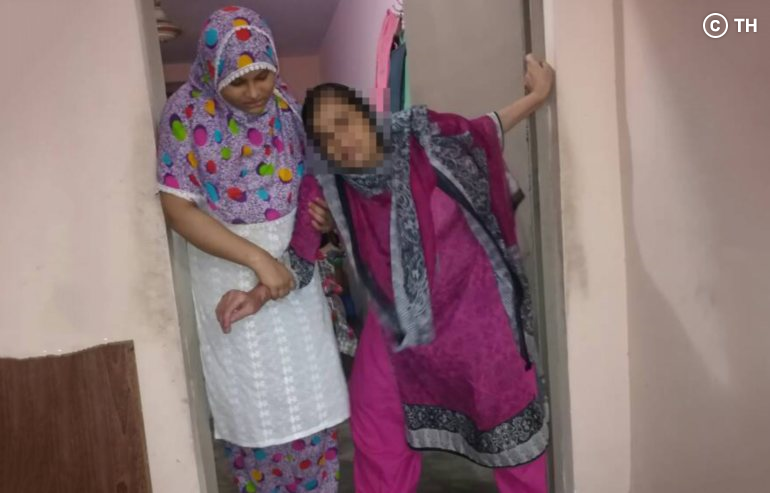 Razia Naaz's Story
Razia Naaz 50 years old lady was suffering from severe Osteoarthritis of her both knees. She was advised bilateral knee replacement surgery one after the other. Her total Knee replacement (TKR) on Lt. side was done on 05th December 2017 and her knee replacement on rt. side was done on 30th January 18 in Akram Medical Complex by Dr Naveed Aslam. She recovered very well after her 2nd surgery and stayed for 3 days in hospital. She was discharged perfectly alright and ready to walk again normally without any pain.
Read More
Razia Naaz's Story
Give your donations and zakat for the total knee replacement surgery of this poor lady and help her start walking again.
Razia Naaz is a 50 years old lady who lives in a small town of Lahore with her husband and one son who is the student of 11th class. This family is living in a rented house of just one bed room. Razia loves to cook and perform her household chores but since last two years she is having hard time in working due to severe pain in both her knees.
Around 2 years ago, Razia felt pain in her right knee. She ignored it first thinking that it will go away itself but that didn't happen. Instead, her left knee also started to get hurt badly making it difficult for her to walk. They visited many hospitals in hope of a permanent relief but nothing helped. She took medications regularly but it only provided her little relief. Doctor has advised her to undergo knee replacement but she don't have enough money to pay for the surgical expenses. Her husband has a small rented shop of herbal medicines and he hardly manages to earn around 15000 rupees a month.
Razia's pain has increased with the passage of time. She can neither walk nor do anything without the support of her son and husband. Even at home, she has to cook while sitting which she finds very difficult to manage. Sometimes she has to call girls from neighbor to help her in small tasks.
Razia's family got to know about Transparent Hands through a friend. They immediately came here with all the medical tests and reports and got registered. Razia is now scheduled for "Bilateral Total Knee Replacement" after which she'll be able to walk and perform her household chores without any hurdle.
This lady needs your immense support and prayers. Please donate as much as you can for Razia so that she can undergo surgery and get back to her normal life again.
Donors who are supporting Razia Naaz

---

---

---

---

---

---

---

---

---

---

---