Donate Saad Naseer for his Nephrectomy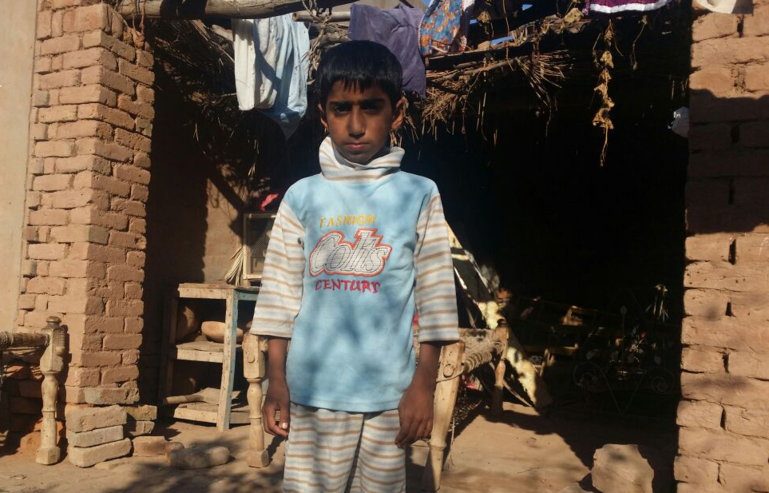 Saad Naseer's Story
Give your charity for kidney surgery of this innocent boy and save his life!
Saad Naseer is a 7 years old energetic boy who loves to study and playing with his friends and siblings. He lives in a small town of Khushab with his parents, one younger sister and 2 school going brothers. Saad's father works as a daily wager and earn only 300 to 400 rupees a day. In such meager income, it's very hard for them to make both ends meet. Saad's parents have already spent so much on his treatment but now they don't have any money left to treat their son who is fighting the battle of his life.
Saad has been suffering from Polycystic Lt Kidney disease (inherited disorder in which clusters of cysts develop primarily within kidneys, causing kidneys to enlarge and lose function over time) for one year.  Saad's parents just got to know a month ago that his left kidney has become non-functional because of this disease. Now, the disease is affecting his other kidney which needs to be treated on time otherwise it can be life threatening.  Saad's parents took him to many local hospitals where he was given medication but he didn't get any relief. Recently, another local hospital admitted him for free surgery but the date is given for one year. Saad cannot wait for that long as his health is deteriorating with each passing day.
He experiences very painful symptoms including abdominal pain, vomiting, headache and blood in urine. His parents are afraid that if Saad don't undergo surgery on time, his disease can progress and affect his life. This family came to Transparent Hands with many hopes. Saad is now registered for Nephrectomy (surgical procedure) which is scheduled in a few days at Akram Medical Complex. After this surgery, Saad will be able to live healthy life without any symptoms.
Saad is a young child who has whole life in front of him. He doesn't deserve such painful symptoms at this age. We request you to please donate for his surgery so that he can get relief and start living a healthy life like other kids.
Donate for his surgery now and save him from lifetime misery!
Donors who are supporting Saad Naseer

---

---
Saad Naseer's Story
Saad Naseer 07 years of age was suffering from painful enlargement of his Lt. Kidney. He was diagnosed to have polycystic non functioning Lt. kidney which needed removal. He was advised surgery for the kidney removal. His operation was done successfully in Akram Medical Complex on 11-12-17 by Dr. Naveed Haider and his affected kidney was taken out. He stayed for 4 days in hospital with good recovery. He was discharged pain free in good health.