Donate to Rohit Shahzad for his Lt. Herniotomy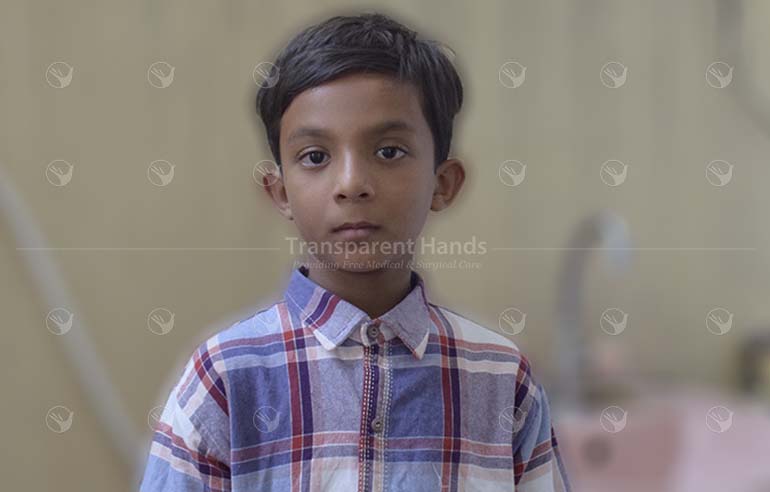 Rohit Shahzad's Story
"My world came crashing down when my husband died. Today, I'm alive only because of my children. They are my strength especially my elder son Rohit. Ever time I feel like giving up, he give me the strength to keep going. He is truly a gift from God. Despite being sick himself, he is always there to support everyone around him. It hurts me to watch him going through so much pain and there is nothing I can do for him. Please help my dearest son. We'll always remember your kindness." – Rohit Shahzad's mother
9 years old Rohit Shahzad was diagnosed with Inguinal Hernia when he was only 5 years old. In the same year, unfortunately, his father died. Rohit now lives with his mother and two younger siblings at his grandparent's house.
Rohit's grandparents are taking care of his family's needs. They work in a school as cleaners and earn a meager income. Rohit's mother has taken him to many hospitals in hope of free treatment but all went in vein. During one of her visits to a hospital, she came across Transparent Hands
With your generous donations, Rohit underwent his first surgery for Rt. Inguinal Hernia successfully. Now, he needs your support once again for his second and last surgery.
"You've helped me without even knowing about me. This time, I need your support again. Will you help me?" – Rohit Shahzad
Donate for his surgery and let him become his mother's strength!

---