Support Amna's Open-Heart Surgery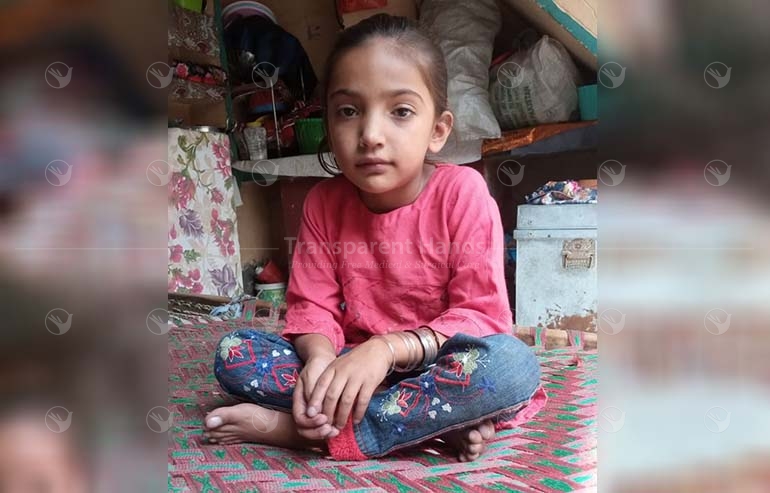 Amna Nawaz's Story
Amna was born with serious congenital heart defects. Only Open-Heart Surgery can save her life, but her father cannot bear the expense of this costly surgery due to financial constraints. Your donation can help us save her heart. Your support for Amna's Open-Heart Surgery can help her to live to the fullest. She is a little girl with a whole life ahead of her.
Six-year-old Amna, a resident of Khushab, has suffered from dyspnea, cyanosis, and nausea since birth. She is also unable to gain weight.  Her parents came to know about her condition when she was one year old. After running some diagnostic tests, the cardiologist diagnosed her with multiple heart defects including Dextrocardia, Situs Inversus, Univentricular Heart, Transposition of the Great Arteries (TGA), and Pulmonary Stenosis. The cardiac surgeon advised her to undergo Open-Heart Surgery with CP Shunt after Angiography. 
She lives in a small house with her parents and seven other family members. Her father is the family's sole breadwinner and earns just PKR 14,000 per month. He has no other source of income. With this meager income, her father can't afford the hefty cost of cardiac surgery. Her father said in a depressed tone: 
"My daughter is in a critical situation. Her chances of survival are getting lower with each day. My inability to arrange money for her surgery is physically and mentally exhausting. Your donations are the only hope for her survival."
Her parents are extremely concerned about their daughter's deteriorating condition and contacted Transparent Hands to register her case. We are determined to fully support her Open-Heart Surgery, but we need your donations to save this little girl's heart. Her parents have exhausted all other options and have placed their hopes in your hands. We urge you to support Amna's Open-Heart Surgery to add many years to her life. Even a small contribution can change her future and help her play and live like all the other kids her age. Be the hope for Amna and her helpless parents.
---
Disclaimer: Transparent Hands makes sure that all the patients get surgery in time. If a patient requires urgent surgery and his/her condition is serious, Transparent Hands conducts the surgery immediately. In the meantime, his/her campaign stays active on the website until we raise the complete funding. The hospitals on our panel have complete trust in us and wait for the payments until the patient's funding is completed.

---

---

---

---