Support Basheeran's Pyelolithotomy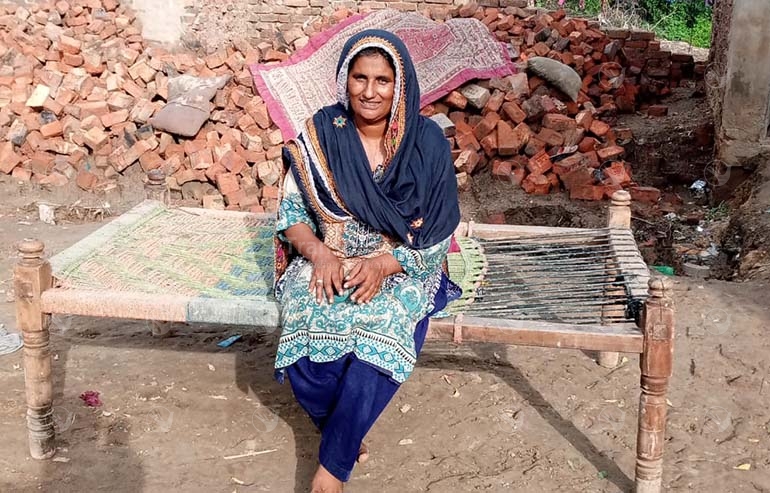 Basheeran Sajjad's Story
Basheeran has renal stones in her left kidney. This condition is causing her a lot of pain, discomfort, and stress. She is a mother and a housewife with a lot of responsibilities on her shoulders. Her husband is not financially stable and cannot pay for the surgery. Support Basheeran's Pyelolithotomy to bring relief into her life. 
Basheeran, a 32-year-old resident of Hyderabad, has been experiencing pain while urinating and inflammation in her left kidney for the last two years. She went to a local hospital. Initially, the doctor prescribed some painkillers and asked her to go for a CT Scan (KUB). After the CT Scan report, she was diagnosed with renal stones in her left kidney. Renal stones are hard deposits inside the kidney. The doctor advised her to undergo a pyelolithotomy, which is a surgical procedure to remove kidney stones by an incision in the lumbar area.
She lives with her husband and four children in a village. Her husband is a poor laborer and earns only PKR 15,000 per month. He is the only earner in the family. It is difficult for a big family to survive on such a small monthly income. Her husband cannot afford to pay for the surgery. She expressed her distress with the following words:
 "This constant pain is exhausting me physically and mentally. I cannot manage my household tasks properly. If you're reading this, please support my surgery."
Her husband contacted our team, and now the case is registered with Transparent Hands. We are determined to raise funds for her surgery with your support. You can change this lady's future with your donation. She has placed her hopes in your hands. Support Basheeran's Pyelolithotomy Surgery and receive countless blessings. You can bring her health and joy with as little as $10. 
---
Disclaimer: Transparent Hands makes sure that all the patients get surgery in time. If a patient requires urgent surgery and his/her condition is serious, Transparent Hands conducts the surgery immediately. In the meantime, his/her campaign stays active on the website until we raise the complete funding. The hospitals on our panel have complete trust in us and wait for the payments until the patient's funding is completed.

---

---