Support Muhammad Arshad's Hip Replacement Surgery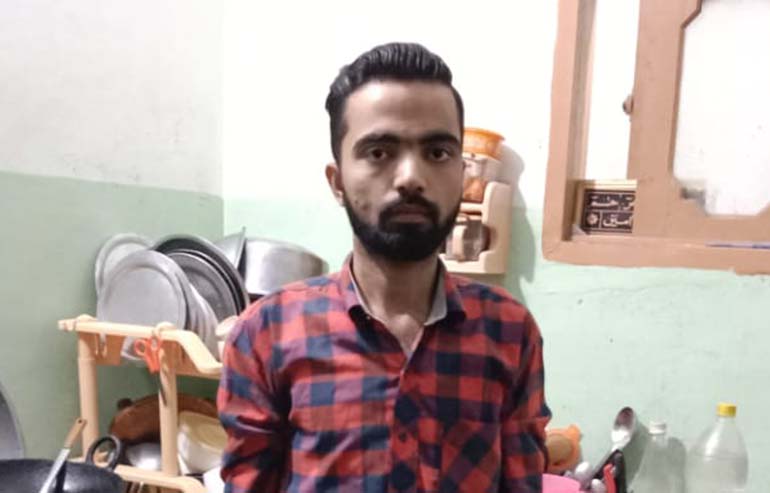 Muhammad Arshad's Story
Muhammad Arshad cannot concentrate on his studies and work due to severe hip pain. He is determined to complete his studies after undergoing hip replacement surgery. He hasn't been able to get the treatment he needs because of financial constraints. We urge you to support Muhammad Arshad's hip replacement surgery to help him live his life to the fullest.
Muhammad Arshad, a 27-year-old resident of Karachi, went to a local hospital four years ago with pain in his left hip. After the examination by the doctor, he was diagnosed with Avascular Necrosis (AVN or Osteonecrosis). It is the death of bone tissue due to a loss of blood supply. If it goes untreated, it can collapse the bone. The doctor prescribed some medicines for a few weeks but the treatment did not cure him. Then, the doctor advised him to undergo hip replacement surgery. It is a surgical procedure in which the damaged bone and cartilage are removed and replaced with an artificial joint.
He lives with his mother and three other family members. His father left this world when he was very young. His mother could not afford to pay for his studies, so he started working to fulfill his dream of completing his education. He earns just PKR 22,000 per month. It is difficult for him to manage his studies and household expenses due to this condition. He is not in a financially stable condition to afford the surgical expenses. 
He said, in a disappointed tone: 
"I used to be very active and energetic. I am determined to complete my education and find a better job. I want to make my mother feel proud of me. But, this constant pain in my hip does not allow me to concentrate on anything. I cannot give proper time to my studies, and my job is affected too. Please support me in this difficult time.
He approached Transparent Hands with great hope. We registered his case and promised to provide him with the best treatment. We urge you to support Muhammad Arshad's hip replacement surgery and provide him with a better future. 
---
Disclaimer: Transparent Hands makes sure that all the patients get surgery in time. If a patient requires urgent surgery and his/her condition is serious, Transparent Hands conducts the surgery immediately. In the meantime, his/her campaign stays active on the website until we raise the complete funding. The hospitals on our panel have complete trust in us and wait for the payments until the patient's funding is completed.

---