The Horrible fractures of an Accident
Muhammad Arshad's Story
Arshad has been a driver all his life. This is the only way he caters his family including 5 sons and his wife. His only dream in life is to fulfill the basic needs of his family and bring happiness in their life.
Arshad never thought that one day, his plans would fail and he won't be able to support his family anymore. He got hit by a car while driving to work one day.
He was thrown out from the driving seat and landed on hitting another car on the road. He fainted due to extreme pain in his legs at the time of the accident as it was quite severe.
His leg got fractured badly and he was shifted to a nearby hospital where he was kept for several days in intensive care.
He went through three unsuccessful operations for his femur fractures (shaft and neck) and it did not make him any better. His condition was getting worse day by day and he was unable to walk without walking aid.
Doctors have advised to replace his femur head along with fixing femur shaft as well. His final surgery will cost him a fortune; therefore, he has approached Transparent Hands with immense hope.
It is going to be difficult for Arshad to get back to his normal life again but with a little help from our side, we can get him back on his feet.
---
Disclaimer: Transparent Hands makes sure that all the patients get surgery in time. If a patient requires urgent surgery and his/her condition is serious, Transparent Hands conducts the surgery immediately. In the meantime, his/her campaign stays active on the website until we raise the complete funding. The hospitals on our panel have complete trust in us and wait for the payments until the patient's funding is completed.
---

---

---
---
---
---

---
---
---

---

---
Muhammad Arshad's Story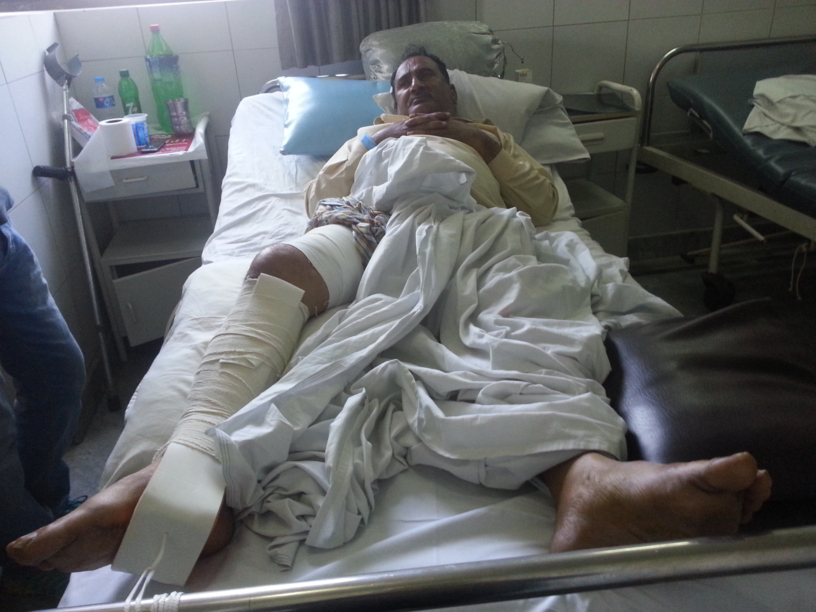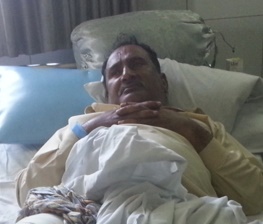 Muhammad Arshad 56 years met a roadside accident about 2 years ago while driving the vehicle.. He broke his right Femur neck and shaft. His initial surgery was done but bone did not unite. He was advised replacement of his hip joint. His surgery was done in Naseer Hospital on 15-02-16 by Prof Dr Naseer. His Total Hip Arthroplasty (THA) with Long stem cemented femoral prosthesis was done. He had uneventful post op recovery and remained alright. He was discharged with follow up advice.